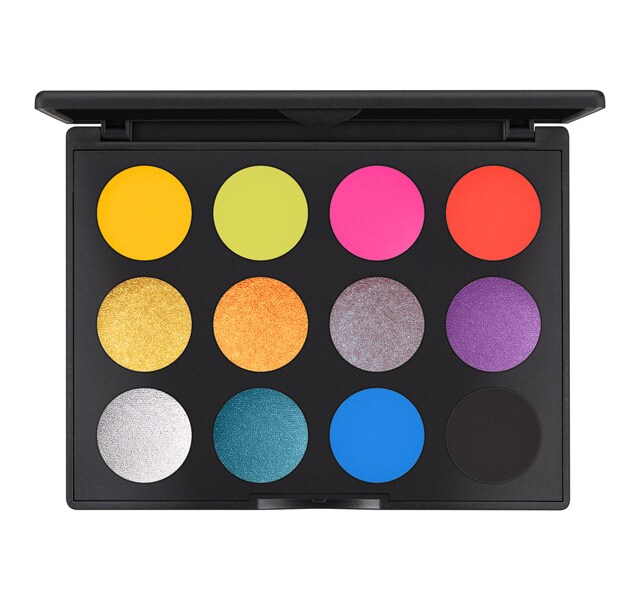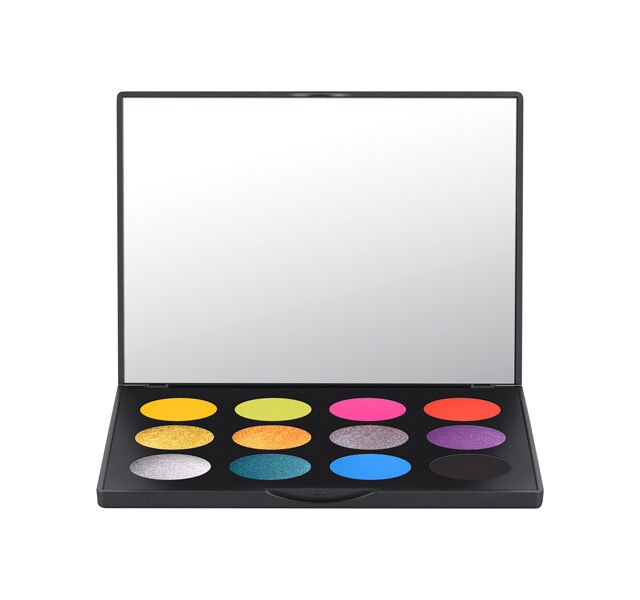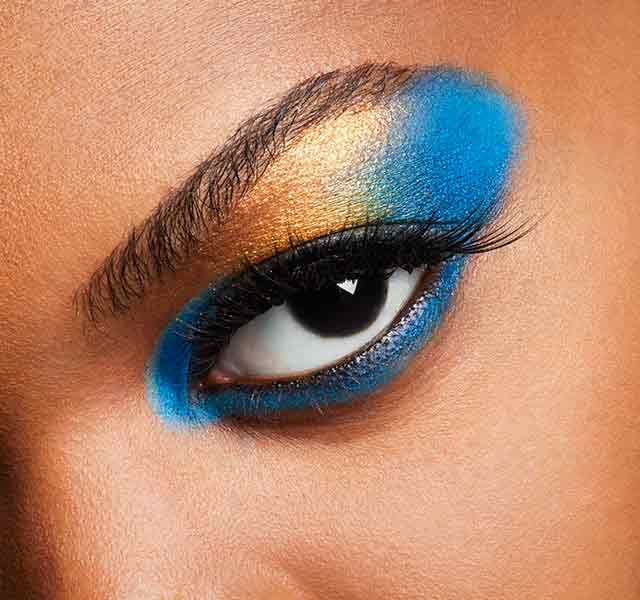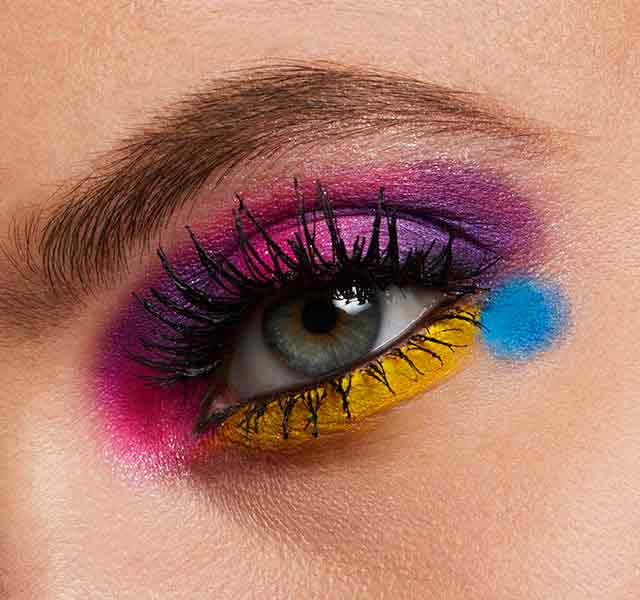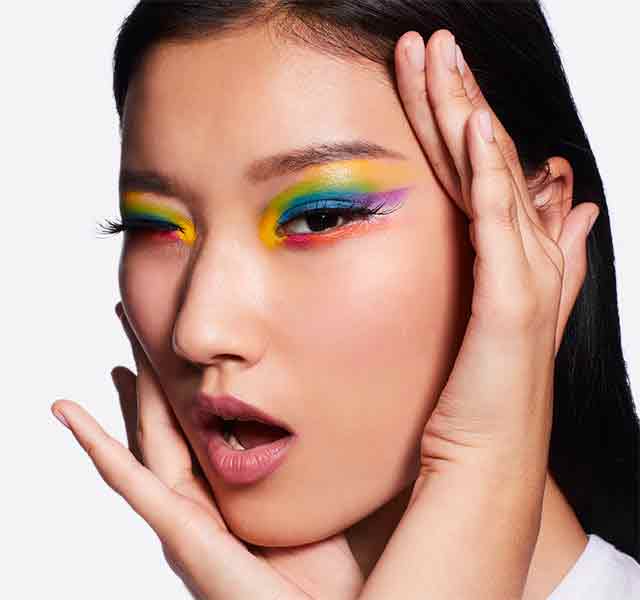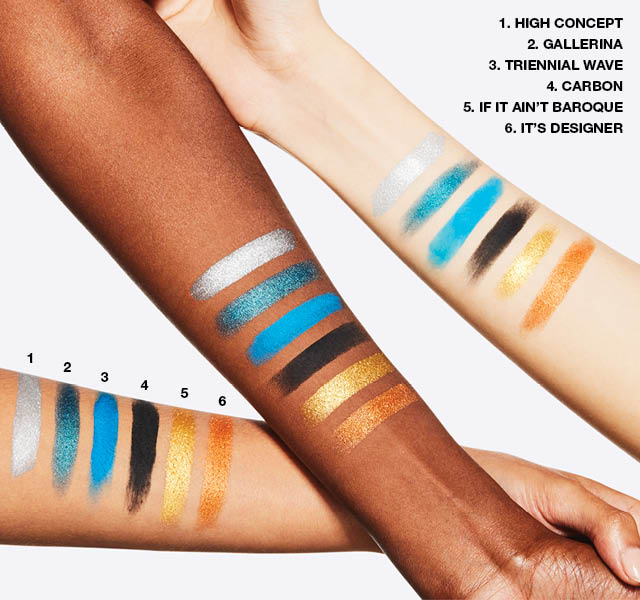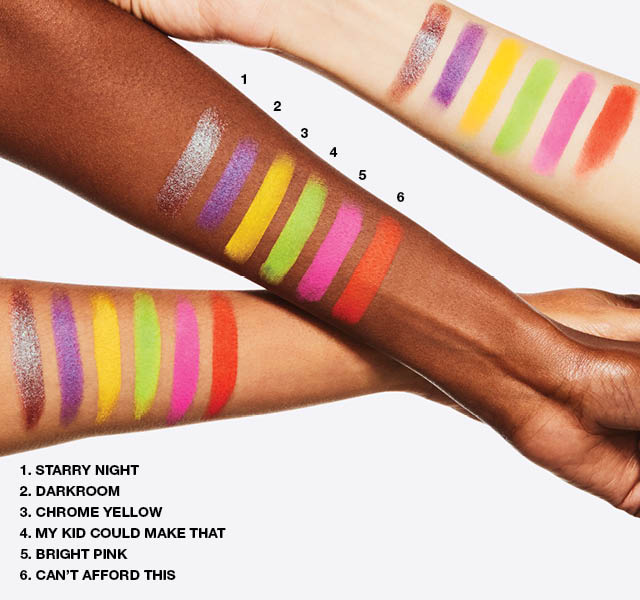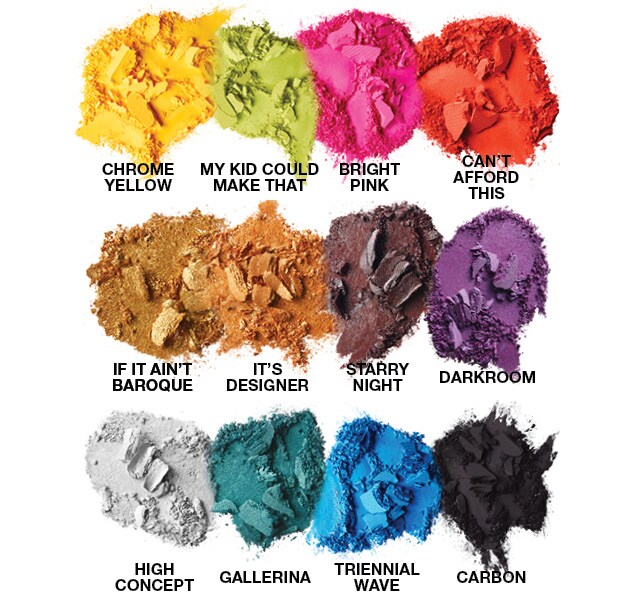 Art Library: It's Designer
An eye palette developed by M∙A∙C Pro Artists in 12 runway-ready colours.
Full Description
Go avant-garde with the 12 runway-ready colours of It's Designer developed by M∙A∙C Pro Artists. The highly pigmented powder applies evenly and blends well. This palette includes 10 eye shadow shades, along with two blush shades to colour the cheeks. Eye Shadows can be used wet or dry. Available in a wide variety of textures and finishes.
Shade Description
Starry Night: Sheer plum rose with green flip pearl (Frost)
Bright Pink: Intense fuchsia pink (Matte)
My Kid Could Make That: Lime green (Matte)
It's Designer: Metallic orangy bronze (Frost)
Darkroom: Metallic purple (Frost)
Gallerina: Metallic turquoise (Frost)
High Concept: Bright Silver (Frost)
If It Ain't Baroque: Bright gold (Frost)
Chrome Yellow: Vivid bright yellow (Matte)
Triennial Wave: Cool blue (Satin)
Can't Afford This: Bright neon orange (Matte)
Carbon: Intense black (Matte)
Key Claims and Benefits
Dermatologist tested
Ophthalmologist tested
Non-acnegenic
Safe for contact lens wearers
Can be used wet or dry
Usage
Apply shadow using fingers, brush or sponge-tip applicator.
Use a 239 Brush to press colour onto lids.
Use a 217 Brush to blend colour from the creases to brow arches.
Ingredients

Learn More
Shop now and pay later with 4 payments of $22.25
Temp Out of Stock
Temp Out of Stock
Sorry, this item is inactive.