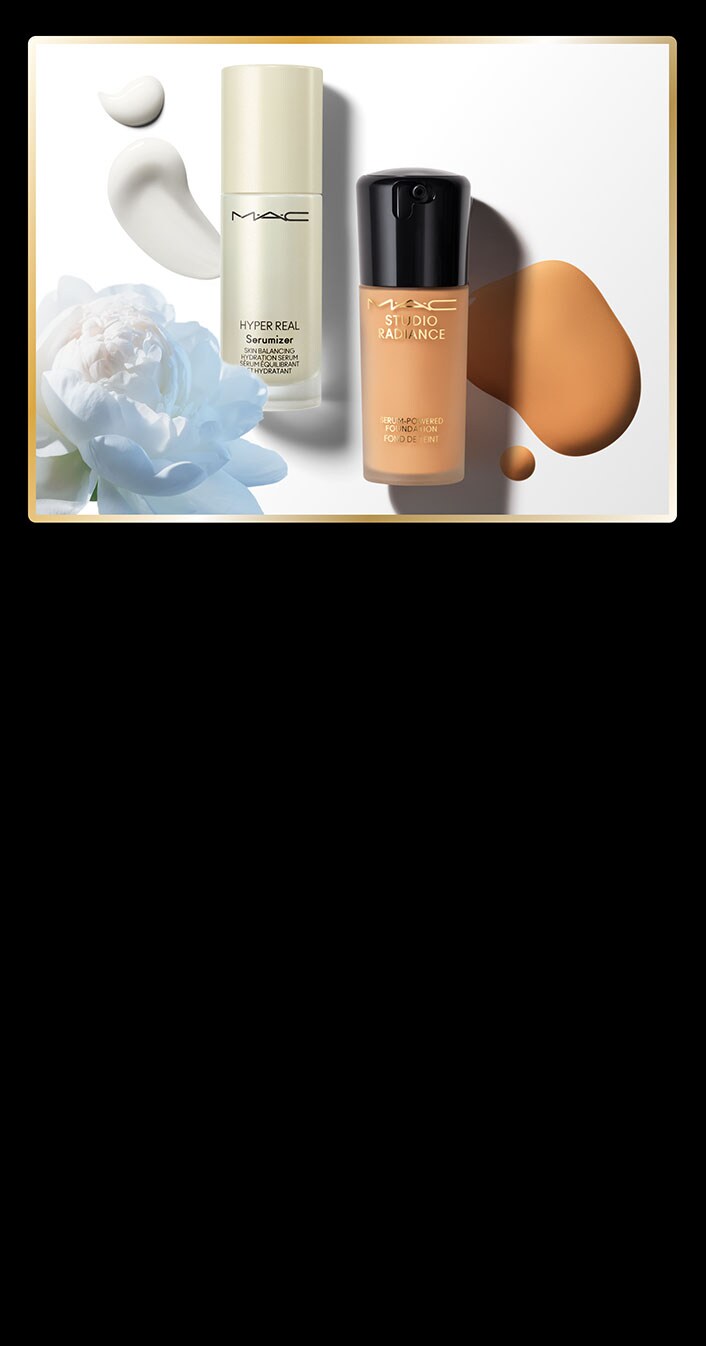 GLOWING,
PETAL-SMOOTH
LOOK
Pair our all-new Studio Radiance Serum-Powered™ Foundation with Hyper Real skincare.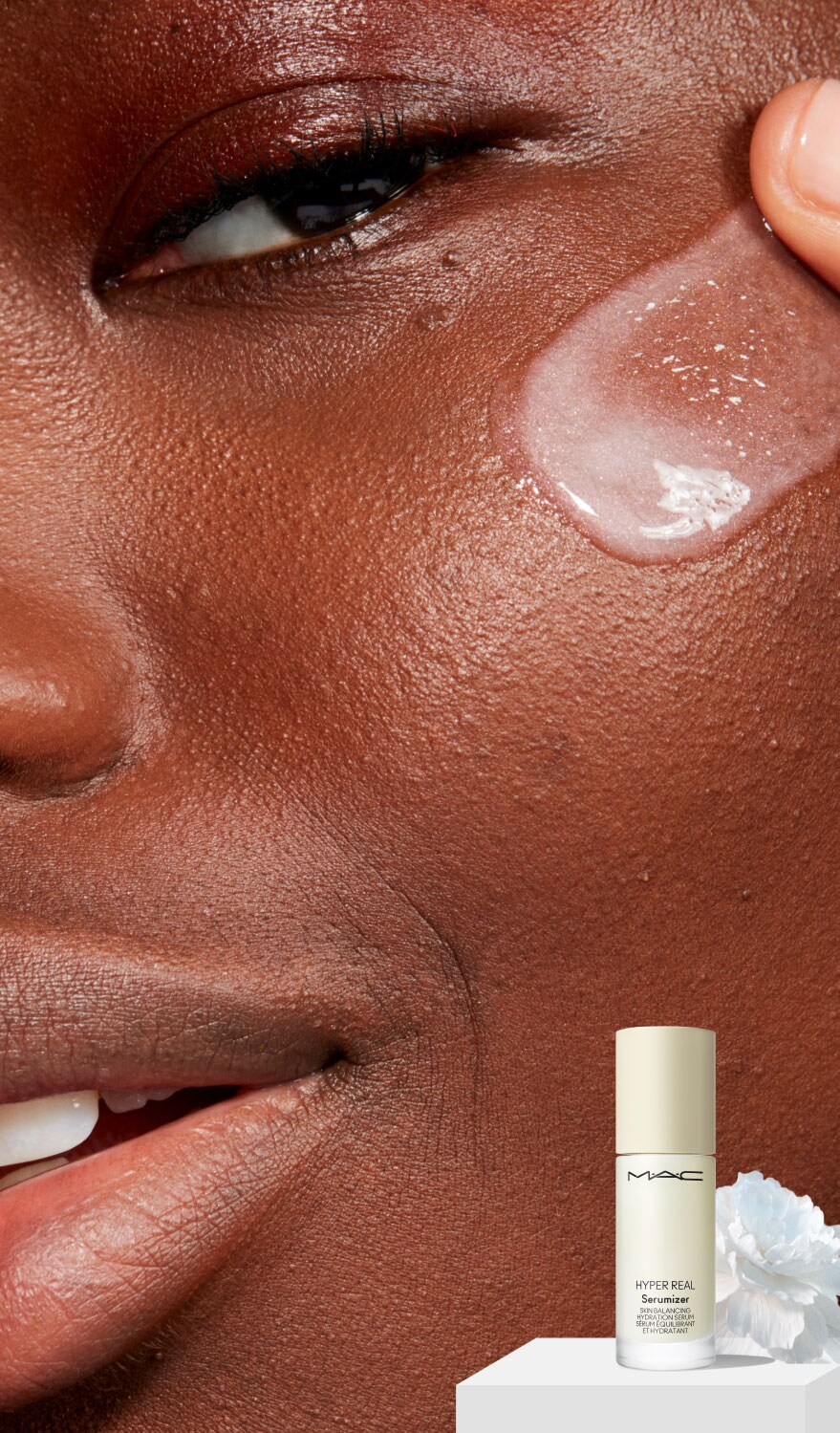 BORN FROM SCIENCE,
APPROVED BY MAKEUP ARTISTS
A serum-moisturiser hybrid that
balances, retexturises and strengthens
the skin barrier for a petal-soft,
make-up ready canvas.
Good makeup starts with good skincare. Nourish your skin with our range of glowing skincare products, featuring soothing face creams, hydrating serums, gentle cleansers and much more. Discover how to build a skincare routine that works for your skin type and achieve a healthy, youthful complexion that glows from the inside out using our Skin Routine Finder.
What is the best skincare for sensitive skin?
Creating the right skincare routine for sensitive skin can be challenging, as this skin type is known for reacting strongly to a variety of triggers, including fragrance, preservatives and alcohol. The secret is to avoid these irritants and opt for skincare products that are dermatologist-tested and non-acnegenic.
Gently, yet effectively remove makeup and residue from your skin by using a mild cleanser for sensitive skin like the Hyper Real Fresh Canvas Cleansing Oil. Target specific concerns with the Hyper Real Serumizer™, a serum-moisturiser that balances and strengthens the skin barrier, and of course, never, ever skip out on moisturiser. For sensitive skin, choose a face cream that prevents irritation and is supercharged with soothing ingredients like hyaluronic acid and niacinamide. Our Hyper Real Skincavas Balm™ is a great choice, providing a burst of hydration that will instantly plump up your skin.
What are the best glowing skin products?
Incorporating the best glowing skin products into your daily routine is key to achieving that radiant, 'I woke up like this' complexion we all dream of. Hydration equals glow, so moisturising is a non-negotiable. Our Lightful C3 Radiant Hydration Tone-Up Cream instantly tones up the skin, improving its natural brightness for a lit-from-within glow.
A glowing serum helps to address your skincare concerns - after all, healthy skin is radiant skin - and a brightening cleanser gets rid of any residue that may be dulling your skin. For golden hour skin that lasts from AM to PM, keep a nourishing skin mist in your bag and spritz throughout the day.