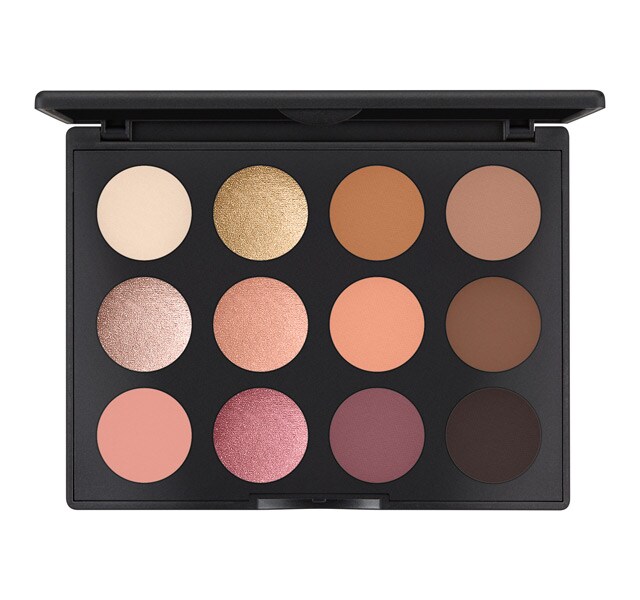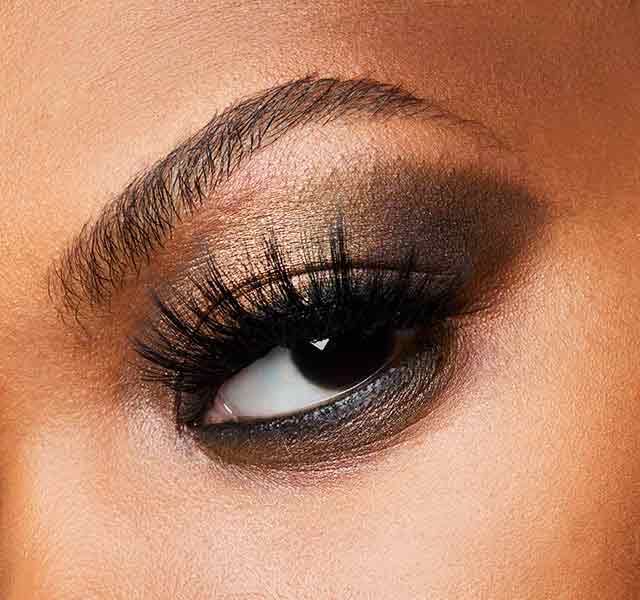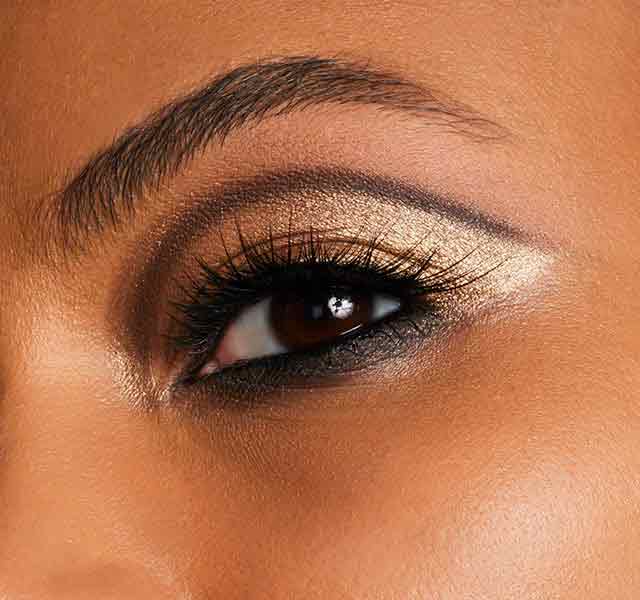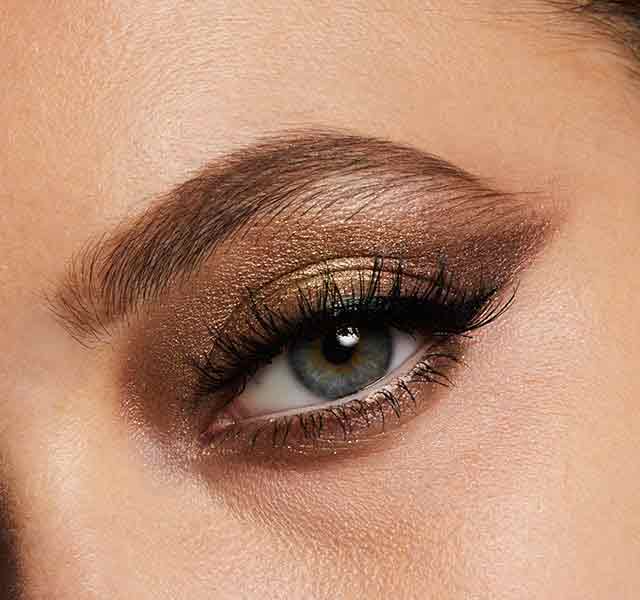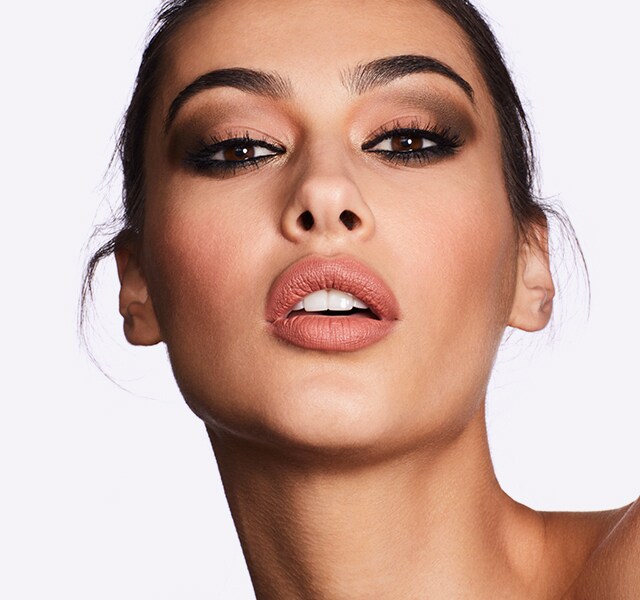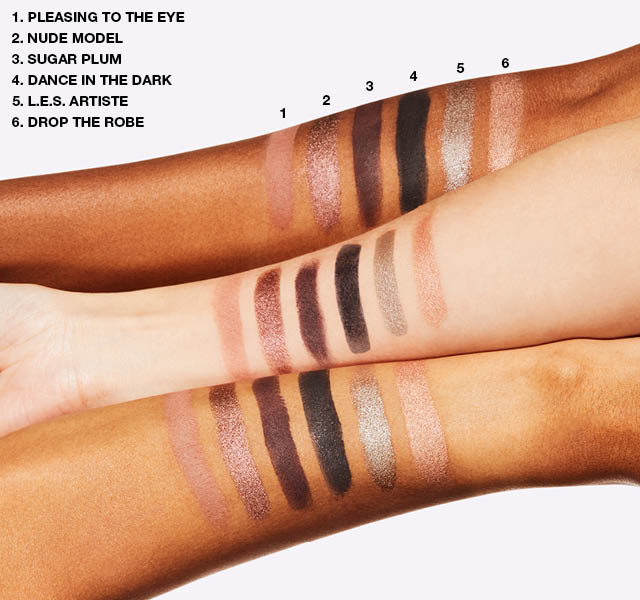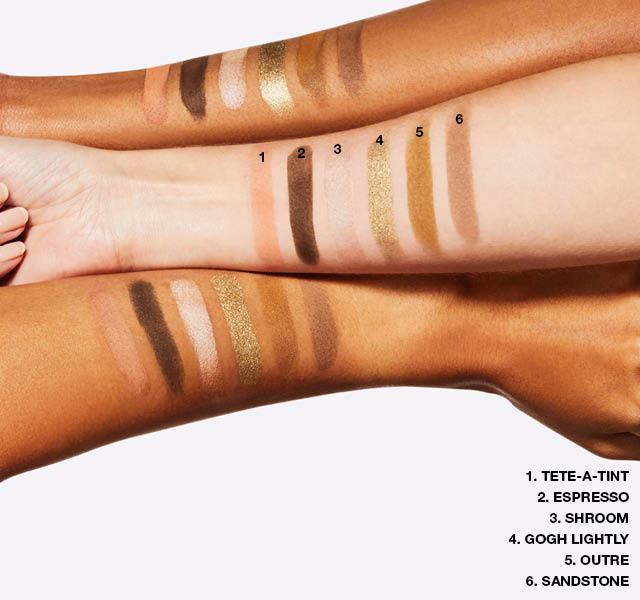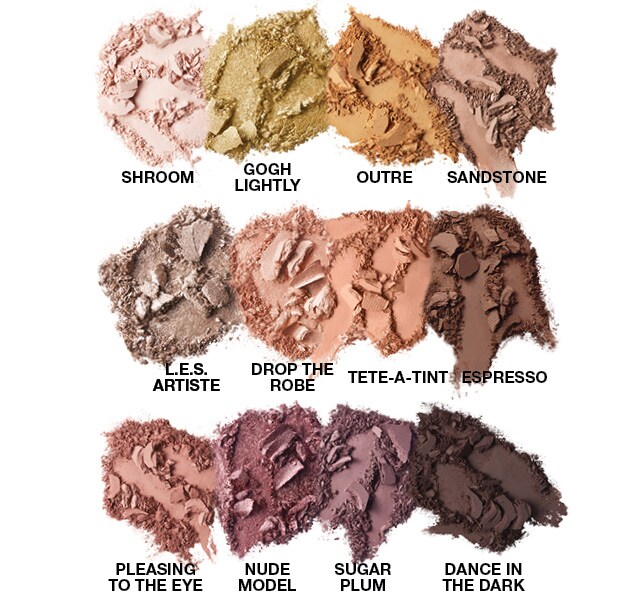 Art Library: Nude Model
An eye palette developed by M∙A∙C Pro Artists in 12 intensely pigmented neutrals. 
Full Description
Bare your soul with the 12 intensely pigmented neutrals of Nude Model developed by M∙A∙C Pro Artists. The highly pigmented powder applies evenly and blends well. Can be used wet or dry. Available in a wide variety of textures and finishes.
Shade Description
Shroom: Soft beige with shimmer (Satin)
L.E.S. Artiste: Metallic silver grey (Frost)
Sandstone: Cool grey beige (Matte)
Dance In The Dark: Deep blackened plum (Matte)
Sugar Plum: Cool plum (Matte)
Nude Model: Metallic taupe (Frost)
Drop the Robe: Beige with gold pearl (Frost)
TetATint: Peachy soft neutral (Matte)
Pleasing To The Eye: Midtone rose (Matte)
Outre: Mustardy brown (Matte)
Espresso: Muted golden brown (Matte)
Gogh Lightly: Khaki with pearl (Frost)
Key Claims and Benefits
Dermatologist tested
Ophthalmologist tested
Non-acnegenic
Safe for contact lens wearers
Can be used wet or dry
Usage
Apply shadow using fingers, brush or sponge-tip applicator.
Use a 239 Brush to press colour onto lids.
Use a 217 Brush to blend colour from the creases to brow arches.
Ingredients

Learn More
Shop now and pay later with 4 payments of $22.25
Temp Out of Stock
Temp Out of Stock
Sorry, this item is inactive.