IN GLOBAL HEROES, WE SHINE THE SPOTLIGHT ON REGIONALLY CELEBRATED STARS WHO ARE MAKING A GLOBAL IMPACT
In the ever-evolving chameleon universe of Japanese pop music, few styles and sounds are left untapped. However, FEMM just may be the most unique band the country has produced in recent memory. Why? Not only stylish and magnetic pop performers, they are mannequins on a mission. Sent to the pop stratosphere as part of a creative effort to unite humans and dolls, FEMM's dynamic duo of RiRi (the fierce one) and LuLa (the whimsical one) has taken the music and fashion worlds by storm, all while mystifying everyone in the process. Due to being entirely nonverbal, they evade all standard modes of communication, including interviews. But through the kind help of their agents Honey-B and W-Trouble, M·A·C gets closer to decoding Japan's greatest pop mystery!
Hi, Honey-B and W-Trouble. How did you meet RiRi and LuLa, and how did you become their agents?
Honey-B: We agents belong to FEMM'S AGENCY SYNDICATE (FAS), which is a facility built to protect mannequins' rights. Mannequins have feelings just like humans. Until now, they have been treated like objects, but it is time to change that.
W-Trouble: I'm sorry we cannot reveal too much about FAS – it's a top-secret facility. LuLa, whom I represent, was a fashion mannequin in a clothing store. I have searched for many mannequins and she had the best potential as a leader!
Why are RiRi and LuLa compelled to be pop stars?
H-B: FEMM's mission is to save mannequins, and to spread the word we chose pop as our format. Music and dance are universal and can travel far.
W-T: Since humans have mistreated mannequins and dolls for a long time, we chose RiRi and LuLa to deliver their feelings and messages. Music is the perfect format.
What are the biggest "personality" and style differences between LuLa and RiRi?
H-B: RiRi is a fighter. She dresses military style and was built to be like a combat mannequin. From karate to Tae Kwon Do, boxing, swords, anything – she will rock it. Just make sure not to piss her off!
W-T: LuLa is a housekeeper mannequin. Among her many costumes, the "nurse" outfit suits her the best. Whenever RiRi goes too far on her skills and breaks down, LuLa can fix her.
LuLa also loves fashion. She likes to watch the fashionistas in Harajuku and Shibuya!
What are some physical advantages of being a mannequin in the world of pop?
H-B: What comes to mind are their unique moves. Being mannequins, they have some restrictions in their joints, but that creates new kinds of movements. It can be very memorable at times and is another way for them to communicate, since they do not speak.
Does FEMM sleep? And if so, do they dream?
W-T: Hmmm, we wonder. Whenever we are by their side they are neutral, but left alone they might be dreaming. We are not sure of that.
H-B: FEMM does not sleep as humans do, but we do have to rest the dolls to cure and restore them. When they are in recovery, who knows what their minds are doing. It is lovely to think that they might be dreaming!
In what styles do RiRi and LuLa like to wear their makeup?
W-T: LuLa especially loves the makeup for NYLON JAPAN × M·A·C for 2016 Halloween #trickormakeup.
H-B: RiRi loves #trickormakeup too! The looks range from Japanese beauty to mermaid. Which is your favourite?
Watch RiRi and LuLa get intergalactic in our #TrickorMakeup Halloween series with Nylon.jp!
Check out all of FEMM's other M·A·C x Nylon.JP looks here!
What is the relationship between FEMM and fashion?
W-T: When it comes to FEMM, their wardrobe plays a big part. Mr. Matsuoka from GM Atelier completely understands FEMM's concept and created some iconic costumes for them, like the schoolgirl outfit or kimono in latex. These are very Japanese.
His assistants are brilliant and FEMM needs their support at all times.
How does FEMM choose to represent Japanese beauty, style and culture?
H-B: W-T and I are always keeping an eye on what is the new thing, and what could represent Japan. FEMM are born in this country, so we want them to be proud of Japanese culture and to spread that to the world.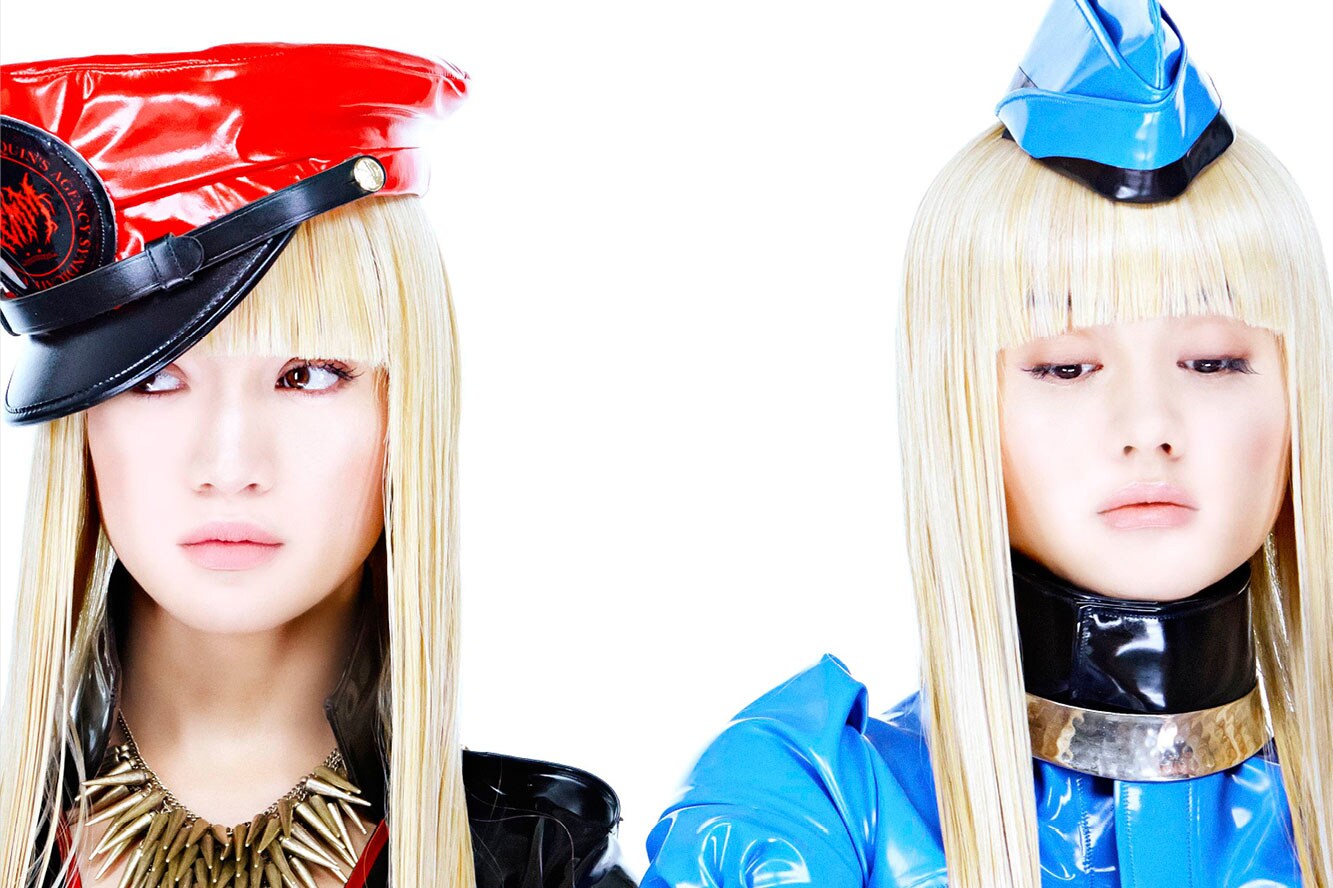 Does FEMM like the movie Mannequin?
W-T: They watched it very still. We couldn't read if they liked it or not, but they might have had mixed feelings about the movie.
H-B: Sometimes they don't realize the borderline of the virtual world, like movies and the real world, so we agents need to pay attention to them at all times!
FEMM's favourite superpower?
H-B: If RiRi were to have superpowers I'm sure she would enjoy to have more combat skills.
What is FEMM's favourite era of style?
W-T: Every era has its own style and I'm sure LuLa likes all of it, some crazy 1960s makeup and pop art, catchy fashion from that era would be perfect for lovely LuLa.
H-B: RiRi has a rather handsome face so colourful 1980s makeup and fashion would look great on her.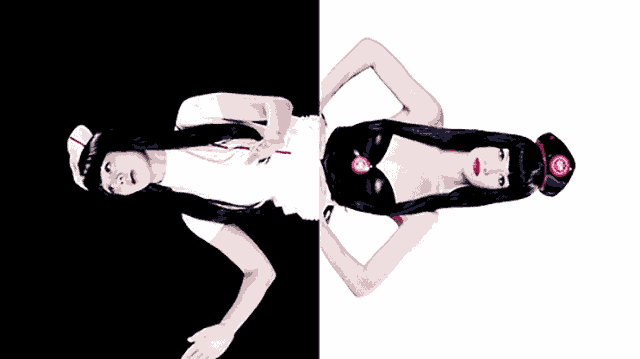 Favourite food? (Do they eat?)
W-T: When we visited Nagoya, we got some Hitsumabushi for them, but they cannot eat it. They do like how it looks though.
What is the most important thing we can learn from mannequins?
W-T: If humans could be more thoughtful of the people around them, it could be a much better world. Not just the people who are important to you, but also objects around you, situations and everything. That will lead to understanding the feeling of dolls, too.
For FEMM, everything in this world feels brand new. So, watching their reaction is pure and honest. It's a beautiful thing.