MOVIE MAKEUP GETS THE INSIDE TAKE ON THE FRESHEST LOOKS IN THE MONTH'S HOTTEST MOVIES
In his newest film, mastermind of dark fantasy Tim Burton lends his signature eccentricity to Miss Peregrine's Home For Peculiar Children, an adaptation of the supernatural novel by Ransom Riggs. Front and centre are the "peculiars" — a group of special children with a unique brand of superpowers living in an orphanage hidden in a 'time loop', hiding from a shape-shifting supervillain with an unquenchable fetish for the eyes of small children.
The clever task of bringing these young eccentrics to life fell to makeup and hair artist Paul Gooch, who meticulously crafted each hair and makeup look designed to reflect and accommodate each peculiar's unconventional ability. Here, Paul shares insight into his imaginative process, including the unforeseen challenges of wigging a sweet, unassuming child with a monstrous, toothsome mouth in the back of her head.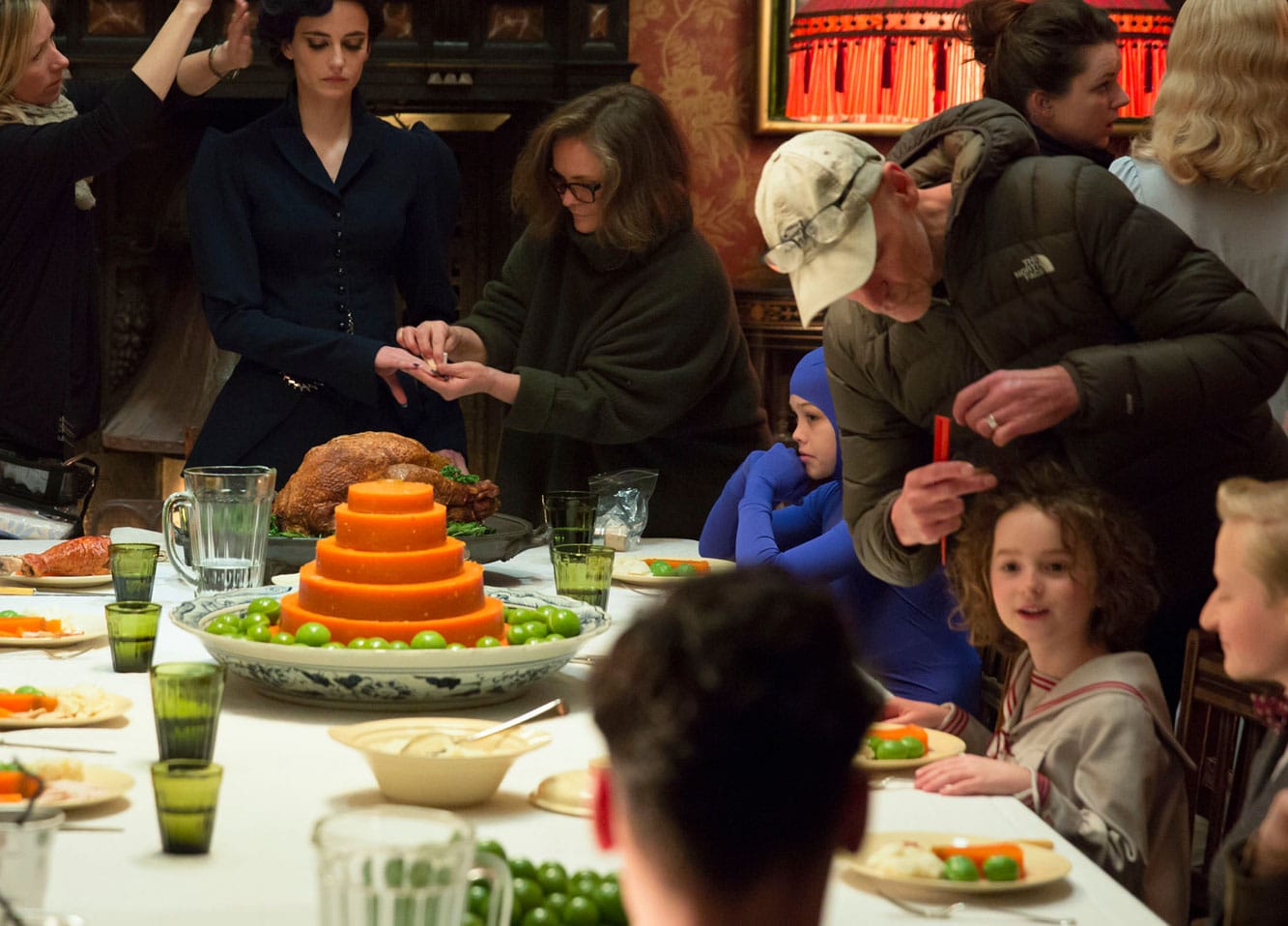 You're a veteran when it comes to working with Tim Burton. What is your process like together?
Tim is lovely to work for. His direction is inspirational and allows the imagination to run free. He will give ideas for a character from which I offer up several visual options. He is kind and considerate and very appreciative of his crew. I am honoured to have been able to work with him for so many years. This was such an enjoyable film to work on as it combined period hair and makeup with fantasy. Most of the film crew on a Tim Burton project are the same team each time, so it's like a big family. This makes the creative process so much easier.
What was your biggest challenge in working on this film?
When changing an actor's appearance to achieve a character look, the right makeup and hair colouring is the greatest challenge. For example, with the characters of Emma and Olive I gave them each an entirely different hair colour. I used a wig, as it requires less maintenance in the long run, and a greater "change" can be achieved. Once the wig colour was decided, I then needed to change their skin tone and associated makeup colours so that everything worked in harmony and was believable. They needed to look like real people, not caricatures. Getting the balance right between the looks of all the cast is another challenge, to make sure they all inhabit the same world.
"When changing an actor's appearance to achieve a character look, the right makeup and hair colouring is the greatest challenge." – Makeup and hair artist Paul Gooch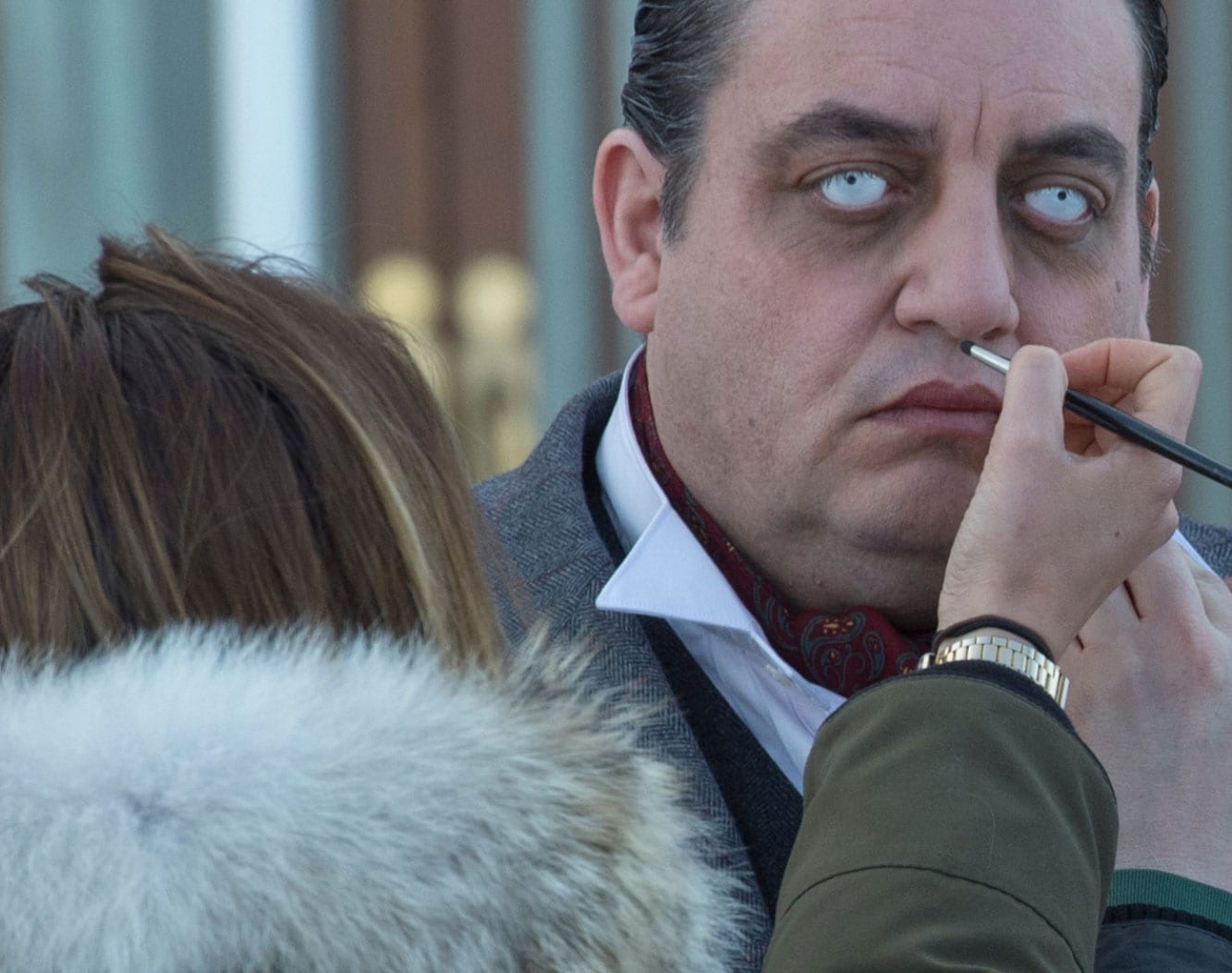 What did you want the looks to communicate about the characters and the world in which they live?
Many of the characters in the film have some kind of magical power, so I wanted to reflect this in their appearance. Emma's light blonde hair and pale complexion for her command of air, Olive's fiery red hair and strong makeup as she controls fire, Miss Peregrine and Miss Avocet's bird colours, Claire's sweet Victorian ringlets concealing her secret weapon, Fiona's practical plaits. Much of the story is set in the 1940s, so I used this as a guide to the styles.
Do you have a favourite final look?
The most challenging look to create was that of Claire, the little girl with the mouth on the back of her head. The actress has waist-length, poker-straight golden blonde hair, but Tim wanted her character to have Victorian doll ringlets. I tested several methods with her hair but the maintenance of it with on-set rain effects made this impractical. I didn't want to make her uncomfortable with a full wig, and our time with her each morning was limited to 30 minutes as she was so young. Eventually I had a three-quarter hairpiece made in a mass of ringlets so I could use the front of her hair and hide all the rest under the piece. There was one three-quarter piece for dry scenes and another, made of nylon fibres, for the rain scenes. This enabled the curls to last in any conditions. She looks so cute in her finished look, which makes the hungry mouth hidden beneath her hair all the more shocking.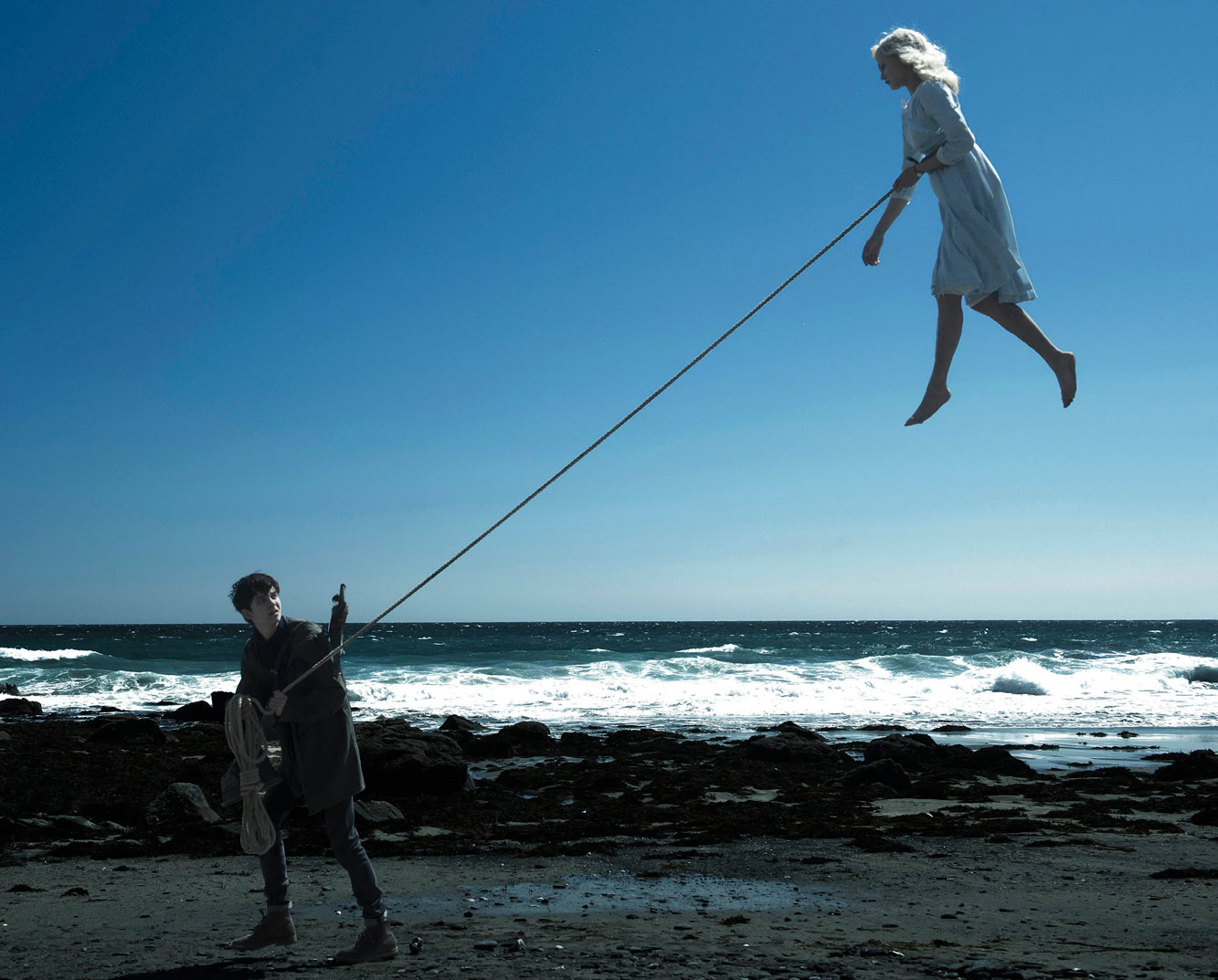 "I find it more rewarding to do both the hair and makeup, to create the whole character."
What did it take to prepare and execute the looks for a day of filming
I like to work with technicians who can do both hair and makeup. They must be experienced in working with wigs as well as an actor's own hair. I find it more rewarding to do both the hair and makeup, to create the whole character. I am fortunate to have a core team who work on all my films. They are super-talented and super-organized. Before I can ask for something to be done, it is done. Everyone pulls their weight and works well as a team. We are not just work colleagues but also friends. In an industry which is very personality-based, and when you spend 16 hours a day together, sometimes six days a week, this is really important. There is no room for personality clashes when everyone needs to give 100 percent focus. Average makeup call times are around 5:30–6am, taking about two hours to execute. Wrap-up times can take an hour, depending on whether there are wigs to be dressed for the next day.
What does "beauty" mean in a film like this?
When creating characters for a film, it's important that they look appropriate for their part. This can sometimes mean not looking "beautiful," maybe the opposite. That said, looking right for the part will help the actor play their role. Where a beauty makeup is needed, all the tricks and techniques of makeup are employed, helped immensely by good lighting and photography. The cast of Miss Peregrine's are a good-looking bunch, so we had an easy start! I think they look perfect for the characters they portray thanks to the talents of my wonderful makeup team and the M·A·C makeup range.