If you've been paying close attention to our Instagram account, or perhaps you've spotted one of our M·A·C artists in-store, here at M·A·C, for the month of July, we're celebrating all things lips. In the lead-up to National Lipstick Day, which falls on July 29th, we've got a special offer for all lip lovers out there, particularly those who swear by the multi-dimensional finish of the Lip Glass in Clear…or perhaps they love the high-impact, creamy feel of one of our Retro Matte Liquid Lip Colours.
Today, June 13th, 2020 through to Sunday 19th July, 2020, our exclusive offer will be available in all free-standing M·A·C stores and online right here at maccsometics.com.au.
Here's what you need to know: We're offering 20% off any purchase of two or more Lip Colour and Lip Gloss products.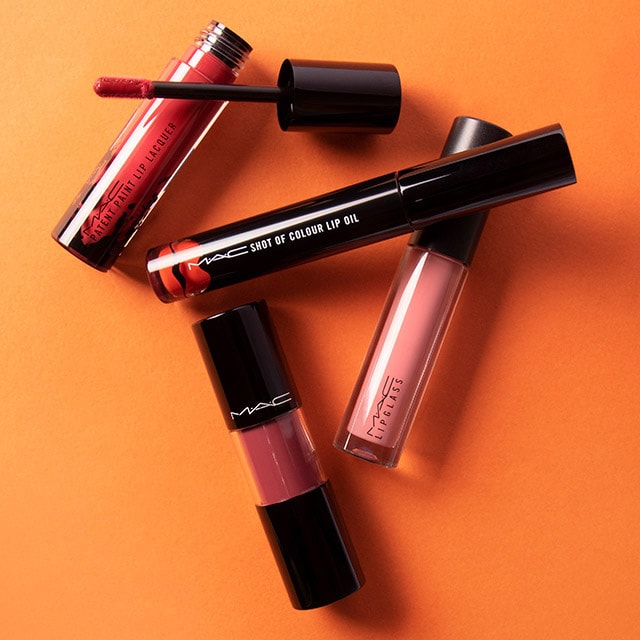 So what exactly does this offer include? Think your favourite formulas like the below – and more*!
Cremesheen Glass…which strikes the perfect balance of the creamy texture of a Lipstick with the bold high-shine finish of a gloss.
Patent Paint Lip Lacquer…If you're looking for a statement-making pout, then look no further than the Patent Paint Lip Lacquer. Weightless in texture but offering a richly pigmented finish, it gives a 3D-like finish to your lips.
Retro Matte Liquid Lip Colour…The beauty of liquid lipsticks is that they still deliver the eye-catching finish of a Lipstick but have a creamy texture that blends seamlessly into the skin. Plus, they can deliver your desired finish; in this case, a creamy, long-wearing matte loo.
Tinted Lip Glass…there's nothing better than a tinted gloss to give your pout a glass-like sheen or a subtle hint of colour. We'll take one in each shade, thanks!
Now that you've read through the details, what are you waiting for? Just click, add to cart and save.
*In one transaction. Minimum of two products purchased from any of these lip products is applicable for the offer: Cremesheen Glass, Dazzleglass, Grand Illusion Holographic Liquid Lip Colour, full-size Lip Glass, full-size Tinted Lip Glass, Patent Paint Lip Lacquer, Retro Matte Liquid Lip Colour, Retro Matte Liquid Lip Colour Metallic, Shot of Colour Lip Oil, Versicolour Varnish Crème Lip Stain and Versicolour Stain. Offer available between Monday 13th July 2020 to Sunday 19th July 2020, or while stocks last. Shades may vary by store location. Offer available in Australia at M·A·C Freestanding Store locations and www.maccosmetics.com.au. Not in conjunction with any other offer.