In Scene Stealers, creative individuals setting the trends in music, art and nightlife break
down their three key style inspirations
Immaculately flawless furrows might be de rigueur in this Photoshop-heavy and Instagram-drenched day and age, but it's important to note the art of the brow might be attributed back to a single man: Damone Roberts. Dubbed the "King of Brows," this Hollywood heavyweight has plucked and preened the miens of celebrity royalty including Beyonce, Madonna, Gwyneth Paltrow, Channing Tatum and Robert Downey Jr. "My beauty philosophy is simple," Roberts explains of his astronomic success. "I believe that every face deserves the perfect frame." Here, the brow baron spills on his top three beauty icons of all time, why brows should actually be twins and not sisters, and his number one piece of end-all-be-all eyebrow advice.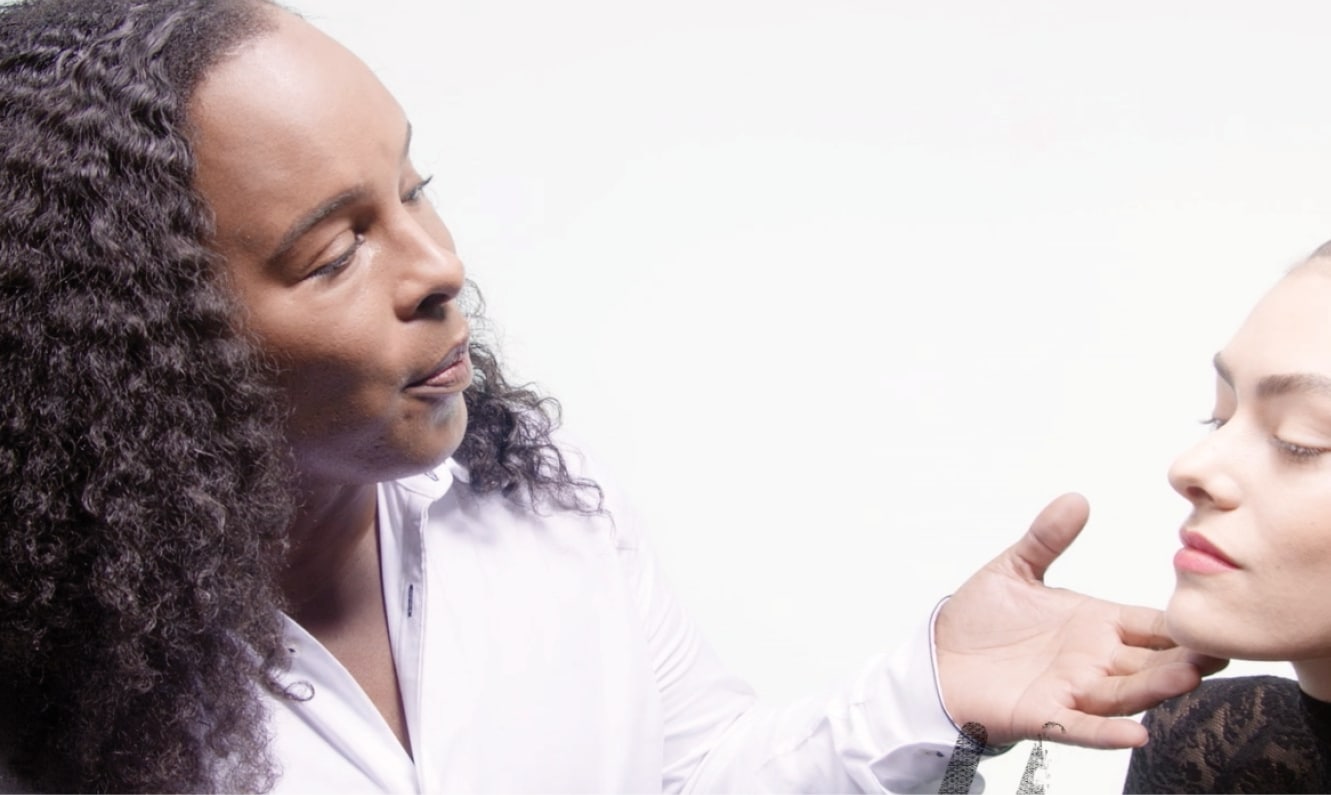 Diana Ross
"One of my first memories was running across the living room as a little boy in my diapers and seeing Diana Ross on TV. She was always so elegant and so beautiful, and didn't apologize for being fabulous. She would fluff her hair, she'd throw her fur on the ground – whatever she did, there were no apologies. She just lived in her truth, and I noticed that at a young age."
Kate Moss
"I like the fact that Kate Moss is unique in being a trendsetter. She didn't follow trends. She creates her own trends and everyone follows her. And I love that she has really crafted her art. People think posing in front of a camera is simple. It's not. It's work. And the fact that she's still working today and has done it so successfully proves how brilliant she is in her craft."
Angelina Jolie
"Her face is probably as close to perfection as you can get. And that's not to mention all the other honourable things she does. She's also very talented. I think her face is so perfect, it's hard to go wrong. But I think I could probably give her a better eyebrow shape. She's so lean, so her thinner brows tend to emphasize that more. I think if we went a little fuller, it would soften her features a bit."
What makes your brow shaping special?
I think I was the first one that really didn't take off the entire brow to create a fake brow. Women say to me all the time, "This is the first time I've washed my face after I've had my brows done, and there are still brows there!" I also don't believe in brow stencils at all. If you're going to do a stencil, you have to have one that's personalized and made for you. You can't give everyone the same cookie-cutter stencil shape and think it'll work. I've trained my staff and myself to really shape the brow according to the person's facial features, and that's really made a difference for us to stand out from the crowd.
"Anyone who says, 'Brows should be sisters and not twins,' doesn't know what they're doing. Brows should definitely be twins!" – Damone Roberts
Are there any peculiarities to your brow-shaping technique?
When I shape brows, I shape them from behind the person, which I know is very different. I don't look at them face-on. I go behind them, tilt their heads back into my lap and I look at them from a bird's-eye view, because it allows me to see the complete shape of their face. I find that if you're facing a person straight-on, you're constantly going back and forth between brows and people talk too much so their heads move. But when they're lying down, they're still, and you can start at the exact same spot on both sides. This way, I can make their arches and ends even. Anyone who says, "Brows should be sisters and not twins," doesn't know what they're doing. Brows should definitely be twins! Absolutely! It just needs to be done properly.
What is your number one piece of brow advice?
I would say that when tweezing remember that less is more. I'd urge people to keep their brows as full as possible for as long as possible. I think that thinner brows definitely tend to age you, and fuller brows always soften the face. If you notice in fairy tales, like "Cinderella" and "Snow White," the princesses have full eyebrows, and the Evil Stepmother and Stepsisters have thin eyebrows. And they do that for a reason – because thin eyebrows definitely make you look more mean and stern.
There's been a recent trend where men are getting more involved in grooming their own brows. In your opinion, what has changed to allow men to start caring more about their brows today?
I truly give that credit to M∙A∙C. I think M∙A∙C was at the forefront of the male beauty movement, especially with their first spokesperson being RuPaul. I want all genders – including men – to know that it's ok to be vain, it's ok to take care of yourself, it's ok to wear makeup, it's ok to do your brows. And M∙A∙C is where that mentality all started. I really, truly believe that.