Made for Fashion pairs leading fashion designers and makeup artists for a candid conversation about creativity, collaboration and catwalks
She may only have graduated from Central Saint Martins four years ago, but London designer Phoebe English has already made a name for herself as a master of craft and texture. She's earned a spot on Forbes's 30 under 30 list, held a solo exhibition documenting her creative process, and has designs stocked in Dover Street Market stores from New York to Tokyo.
Her attention to detail is reflected in her collaborations with legendary makeup artist Inge Grognard, with whom she has been working since her stylist Ellie Grace Cumming introduced them two seasons ago. Grognard's aesthetic shares a sense of darkness with English's, and is famed for her partnerships with rebels that have defined the last three decades of fashion, including the Antwerp Six, the iconoclastic Martin Margiela and her husband, photographer Ronald Stoops.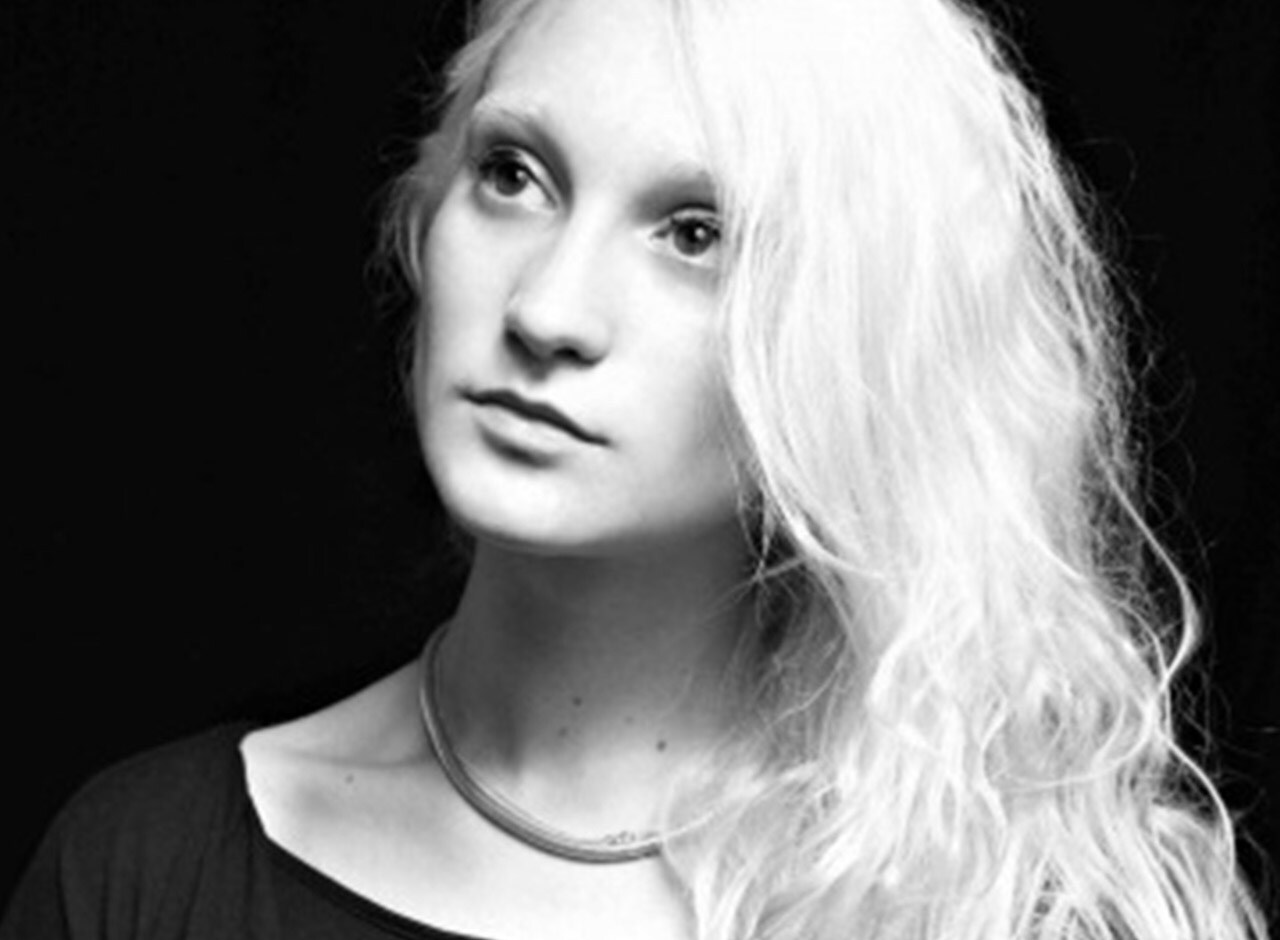 For SS16, the designer's gang of girls found themselves with eyes delicately lined a bloody, haunting red – an unexpected touch that brought a sense of the uncanny to the ethereality of English's perfectly disheveled collection.
Phoebe: Our collaboration has been a crescendo...the first season was more about light and surface, matte and shine – so we started off very subtle. Then, for the second collection, when you painted all of the models' eyelashes gold, it became a bit more luxurious. I feel like this season is looking really powerful and exciting…
Inge: What's helped me a lot this season is that there are pieces of red in the collection, so I thought that maybe we could do something with that, but still keep that same sense of sensitivity and fragility. You never give me references for the makeup, I just get pieces of fabric or of a painting, all those little bits…
Phoebe: They're quite vague! I'm sorry.
Inge: But I know the way you make your collections, what you stand for.
Phoebe: There are some people that can communicate without words – they can do it by feeling. I think you're one of those people. I realized quite early on that I didn't need to send you an essay of how I'm feeling or describe "my woman" this season or anything like that. Somehow, without even being in the same country as me, you can just sense it. It's like you pick it up out of the air, just from a few tiny things...
"I think you opened up to me how transformative makeup can be, how immensely it can enhance a collection." – Phoebe English
Inge: I think you need to be to do this sort of thing. But it's organic in a way. With you it's always about transparencies and textures, so I know skin-wise the way I have to work – and it's also my cup of tea, because I will never layer on makeup, it has to lift, it's about the way light catches the face. Everything starts with that. And then you can add those little details that you think are important that season.
Phoebe: When I first started collaborating with you, I think you opened up to me how transformative makeup can be, how immensely it can enhance a collection. The girls come in as themselves, but when you're finished it's like you've breathed life into them, as if they've suddenly become the collection. It's like acting, they're not speaking, but they are performing – and the makeup is so integral to that performance. To see them transformed in those hours into your vision or your mood for the season – it's amazing.
Inge: It's true, makeup makes things complete. It's part of the image and you can make that stronger with the makeup and hair, as well as the way you cast the girls. You want to present what you feel that season, although sometimes it's not only about winter or summer – you have an identity that will always be there.
Phoebe: That's the nice thing about you, is that you like the process, not just the final image.
Inge: Oh yeah, I love it! I love the thinking, I love having this stuff around me. Even when I go to bed or travel, I'm still working, because I have so many things going on. Then, right at the end I say, "No, I'm going to do that." It's not about my ego, it's not about my name. It's about what I can do, putting that together with my experience – that's the most important thing. It's not a job – it's a passion.
Phoebe: And that's why it looks so good, because you can instinctively tell the difference between work that has been made like that and work that has been made in an egotistical way. And that's why those girls come alive so intensely when you work on them. It's like magic.