Fresh talent, on the rise…
Culture of M·A·C breaks down just why we love
the latest scene stealers and style leaders
Sharaya J is many things – blue-haired rap queen, seasoned dancer and choreographer, iconoclastic beacon of style and last but not least, Missy Elliott's protégé. Always seen wearing wild, colourful and self-styled outfits, the up-and-coming rapper brings the noise with her wherever she goes, with million-watt performances and a powerfully unique personality.
Sharaya's pedigree is that of 90s hip-hop royalty – her father was part of Double XX Posse – and an early passion for dancing and performing solidified her trajectory into music. Her motto for life, also the name of one of her hit singles "BANJI (Be Authentic Never Jeopardize Individuality)" is an acronym inspired by the term "banji," a slang she picked up from hanging out in the New York ballroom scene as a young girl.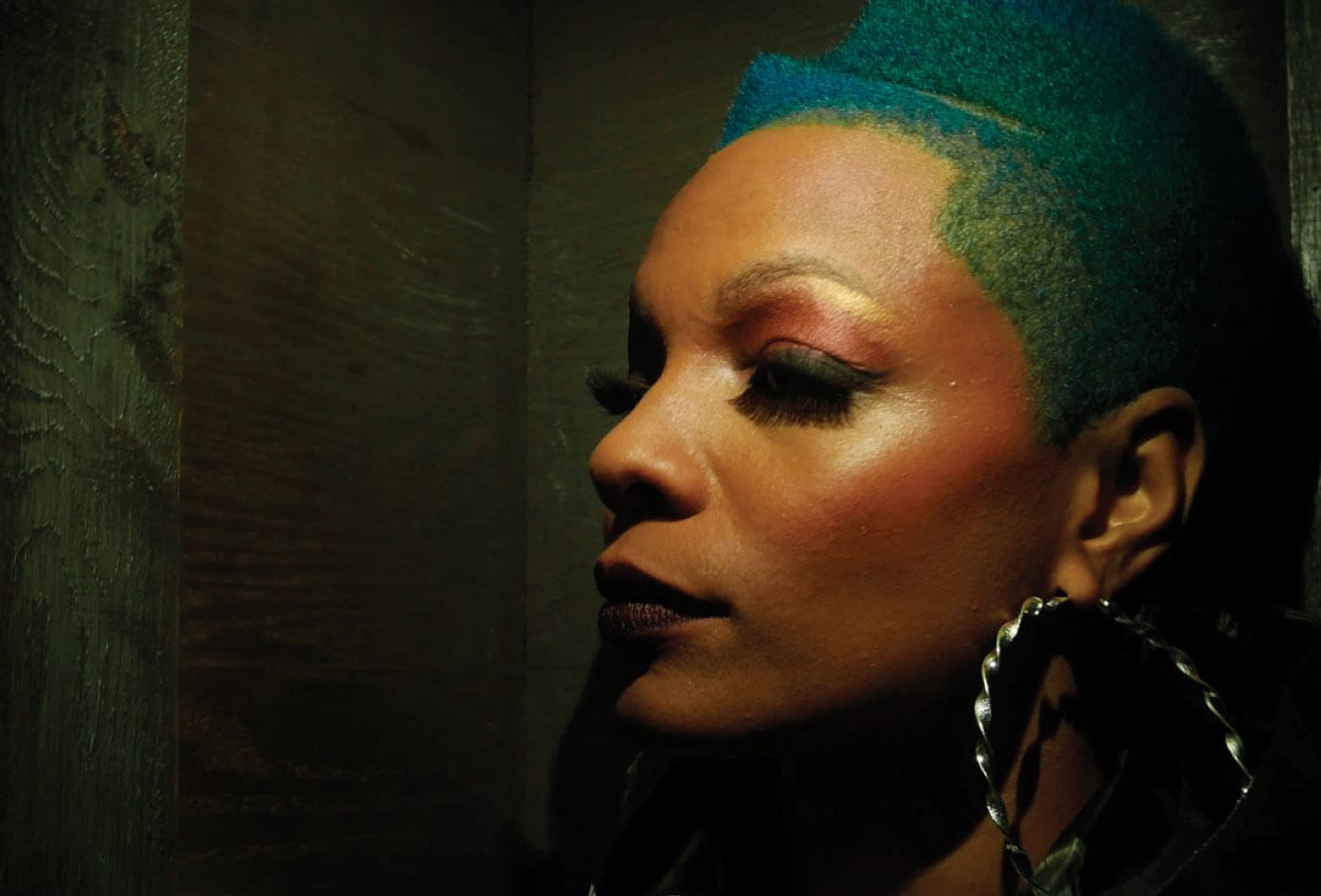 M·A·C Culture sat down for some real talk with Sharaya J before her performance at The Blonds' Fashion Week afterparty – about her love for her crew, what it's like having Missy as a mentor, her Hawaiian roots and the importance of owning one's personal design for life.
1. Her iconoclastic style is 100% her own invention.
"Patricia Field told me once, 'Nothing is ever too much! So, go for it.' It's important to be an individual and a leader and not be afraid to be unique. I remember Missy Elliot telling me one time, 'Why would you want to walk into a room full of white suits, in a white suit?' If you see a room full of white suits, wear purple, wear hot pink!' A lot of times it might be hit-or-miss for other people, but all that matters is that I feel good."
2. She's got a name for that iconic shade of blue hair.
"I call it 'Atomic Turquoise!' I get a lot of people on the street calling me 'Cotton Candy,' even if my hair's not pink."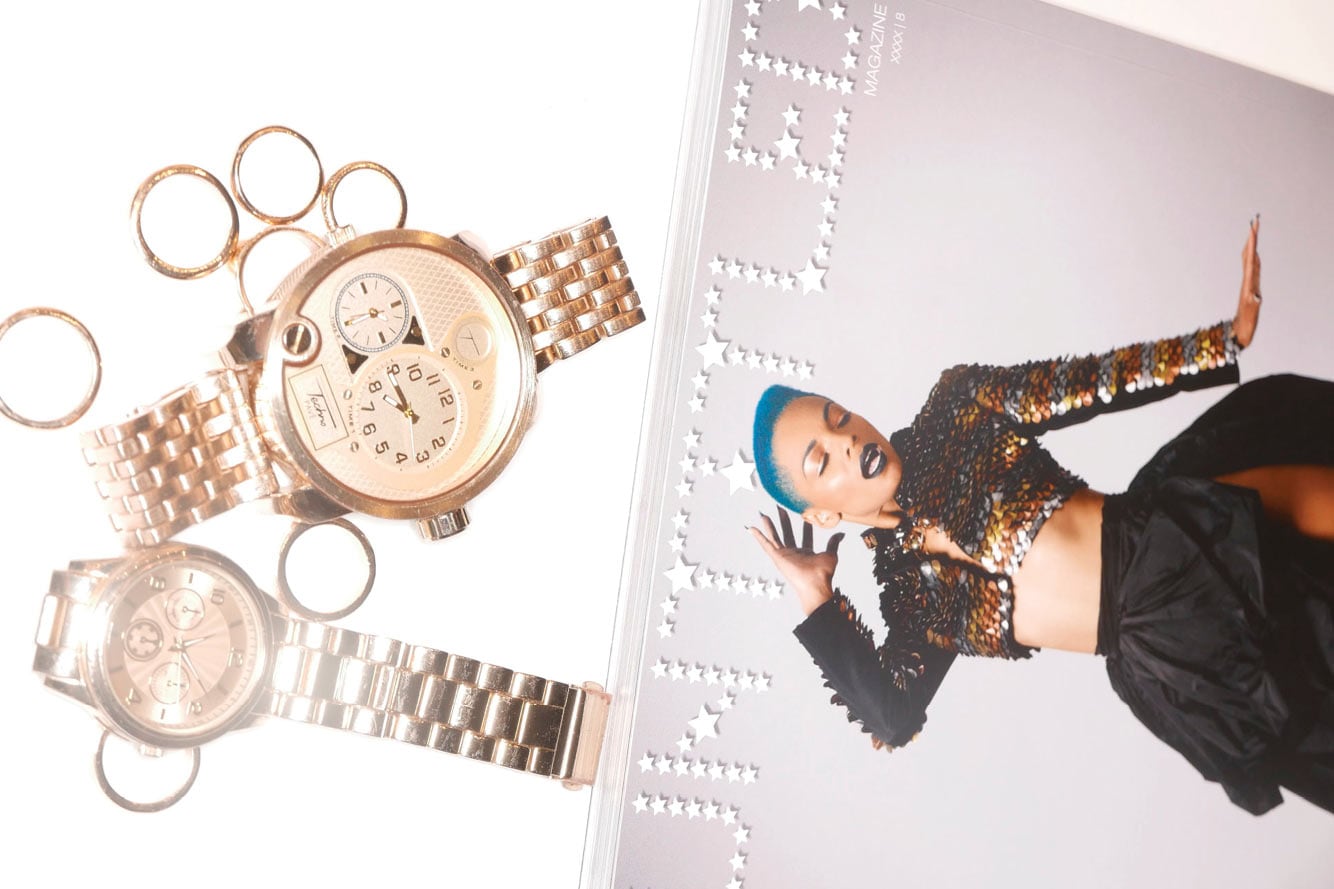 3. She's not afraid to grab a piece of fashion straight off the runway – literally.
"I'm a shoe girl, so I definitely want the boots from The Blonds SS16 collection. I wanted to trip the girl on the runway and just grab them! They were killer: sky-high, with stripes on them. Gold and black stripes – it just sealed the deal."
4. Her personal style icon is a member of TLC.
"T-Boz is one of my favorite style icons. I love TLC and how they created their own unique look. They were always the cool girls in the video, the ones who showed up at the house and hung out in the studio dressed in baggy clothes."
5. Her skin care is DIY – and it's all natural…
"I make my own little concoctions at home! I love vitamin E oil and topical vitamin C, but the real extra credit is to add some coconut oil."
6. She was raised in Jersey City, but is strongly rooted in her Hawaiian heritage.
"I was born in Hawaii and I tell people, it's paradise there with its beautiful green, black and white sand beaches. My grandmother had a big farm on an island by herself, so I always feel like I got downsized because we left for the concrete jungle way too soon! I like to go back, hang out and get more knowledge of its culture from my family members who are like the big mamas and elders. My uncle, they call him the "Bush Man" because he knows the island so well, he actually lives off it."
7. As a teenager, she hopped the train to attend all-night "dance conferences."
"I used to get a train back and forth from Jersey City to NY, even if I didn't have enough money – I would hop the train just so I could get a piece of the culture. My friends and I had heard about these dance conferences in the city that would go all night, where people who loved to dance would go. When we got there, I realized no one cared how they dressed and I remembered a lot of their faces weren't done: they had really just come to dance and be creative. People were looking at us because we were all dressed up and wearing heels – 18 years old and overdressed! We got memo'd and the next time, we came better prepared."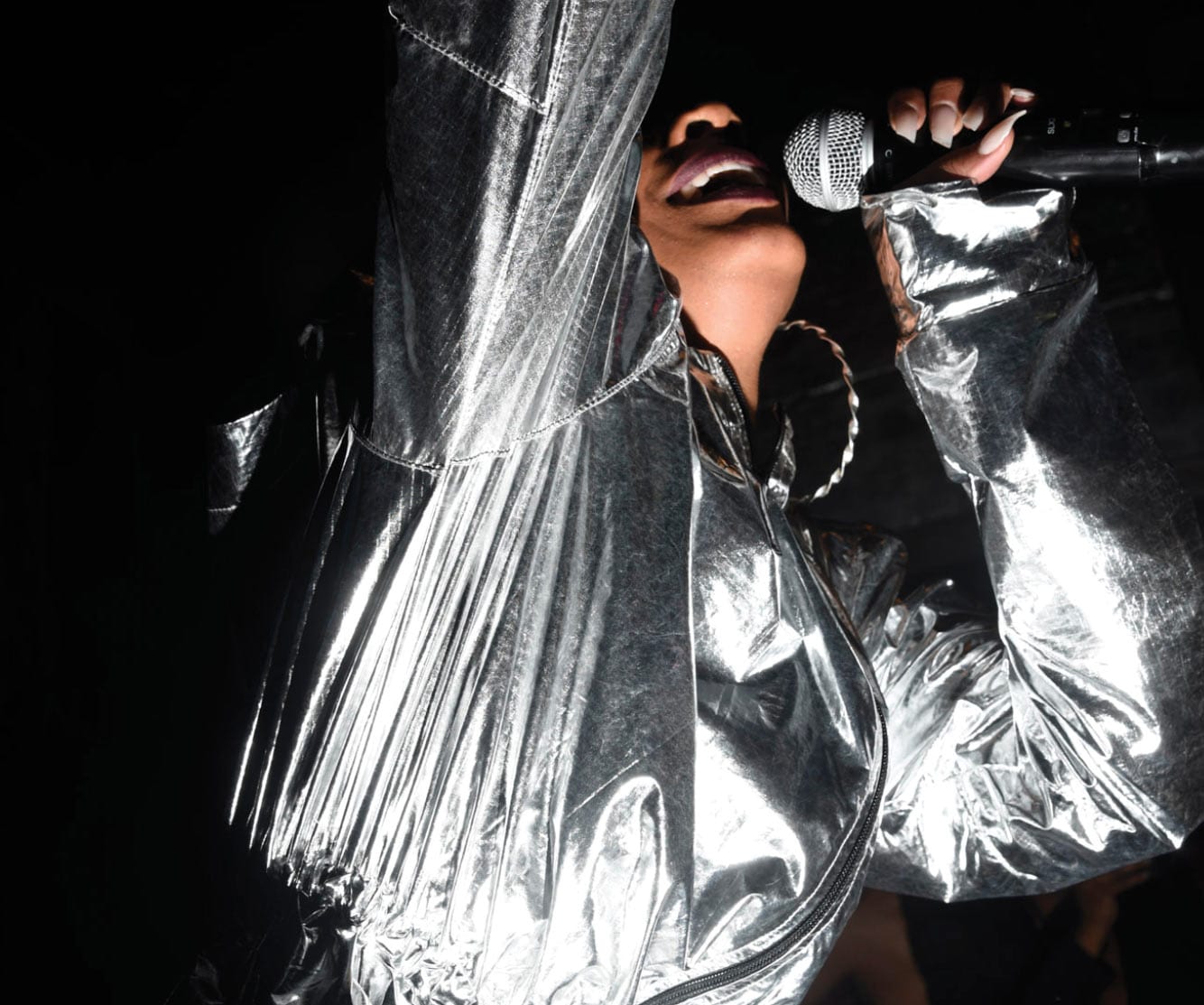 8. Her mentor is the one and only Missy Elliot.
"Missy is a great mentor and has a ton of wisdom from being in the business for over 20 years; she's still making records and is one of the best to have ever done it. She's a musical genius, a pusher and a perfectionist. Missy has no problem telling you if something is wack. I can go into the booth for about six times where she'll say, 'Go back in there' and when she finally says 'that's hot,' she means it. It's crazy because I used to sit and watch Missy and Aaliyah on TV when I was a kid, and now all we do is tell jokes all the time – she's a clown – and we go back and forth all day!"
Makeup artist Robert Greene gave Sharaya J a long-lasting, flawless look paired with sexy dark lips – perfect for a hot and heavy night in the club…
"Tonight, we're using's M·A·C 's Pro Longwear Nourishing Waterproof Foundation, which has an incredible seamless finish to it. I'm giving her face an even coat by layering the product on, which will make her skin look really beautiful for the performance, and since it's waterproof it's perfect! Sharaya likes to play around with her lip colour a lot – blue lips and black lips, which I think is interesting and inspiring. I like that about her, so I'm going to use Night Moth, and keep it matte, because it contrasts sharply against her skin tone and looks great with the silver she's wearing. On her skin, it brightens up her whole face and looks glamorous with a bit of an edge. It's a beautiful black-y, brown, merlot colour – one of my favorites. Not goth, but maybe a little glam goth!"