Ahh M·A·C Strobe Cream, how we love thee. This wonder moisturiser is considered one of the OG cream highlighters. Infused with iridescent particles, radiance-boosting formula and has the ability to really amp up the glow factor on both your face and body (but that's another post entirely). Just like any beauty product, you often need a quick intro and a few tips to really get the most out of it, which is why this question couldn't have come at a better time.

M·A·C Strobe Cream is a rich and hydrating moisturising cream available in five shades, and is packed with nourishing ingredients like botanical extracts, vitamins and plus antioxidants. "I call it Berocca for the skin," explains M.A.C Global Senior Artist Carol Mackie. "You can use it alone as your favourite moisturiser to add luminosity, you can mix it in with your foundation to make your overall complexion look more radiant, or you can tap it on the cheekbones to complete your look, giving a creamy highlight to the skin." In other words, this makeup multitasker is a staple in your beauty kit in more ways than one.

Here's our expert-approved tips on how to get the most out of your Strobe Cream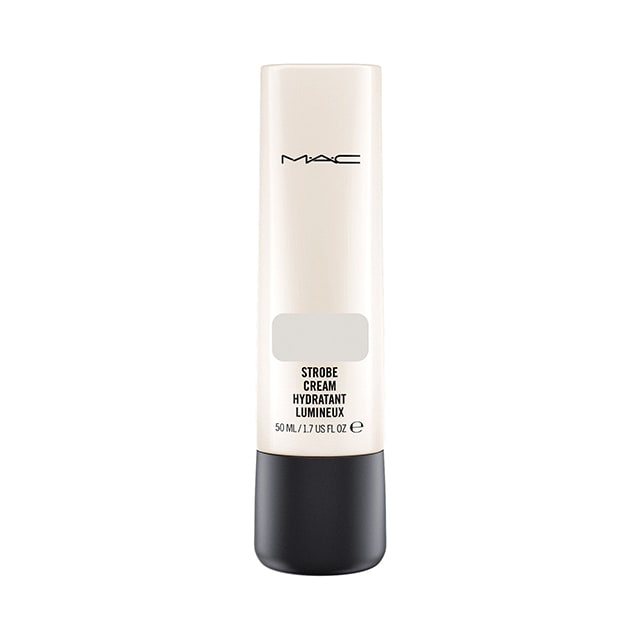 JUST WEAR IT ON ITS OWN: 
"In the morning, Strobe Cream is like an instant pick-me-up, and if you feel like going makeup-free you can just wear it on its own," explains Mackie. The even better news is that you can apply it using your hands; you only need a little bit (Mackie recommends a small pea-sized amount), and then you just smooth it on for naturally glowy skin. This option is ideal when you feel like your complexion is looking a little dull or lacklustre.

MIX IT IN WITH YOUR EVERYDAY FOUNDATION:
When you mix a few drops of Strobe Cream into your foundation – it works a treat when paired with our cult base M·A·C Studio Face and Body Foundation – you'll get a sheer, your-skin-but-way-better finish. Mackie recommends applying it with a M·A·C Foundation Brush #170 starting in the centre of the face and blending outwards.

USE IT AS A SPOT HIGHLIGHTER:
ICYMI, when you're spot highlighting, both powder and liquid formulas should only be applied on the high points of your face. Think of it this way: any features you want to accentuate and bring forward i.e. your cheekbones, the centre of your nose, and the Cupid's bow, add highlighter here. You can then see if you actually do need to contour and apply deeper shades (your contouring products or matte bronzers) to the areas you want to add shadow and depth. To use Strobe Cream  as a highlighter, "just warm it into your fingers, then I like to tap it on the cheekbones for a gorgeous, subtle highlight," explains Mackie.