For the first time ever, a makeup brand is available in popular lifestyle game THE SIMS!
In what could be our coolest collaboration yet, M∙A∙C Cosmetics is teaming up with iconic lifestyle simulation game The Sims 4 as the first-ever makeup brand to be available in the game.
As a free base game update, players can experiment with M∙A∙C makeup looks in the Create A Sim functionality, where players are able to customise the details on their Sims. So, addition to their physical features, clothing choices and personality traits, they will now also be able to customise a range of makeup looks.
The looks created for the game are the brainchild of M∙A∙C director of Makeup Artistry Romero Jennings, who created each look with varying skin tones in mind. "As a black makeup artist, it's especially important that the looks work for Simmers of all skin tones," explains Jennings. "My inspiration came from pop culture, street style, fashion week, social media, international travels, nature…just about everything! The looks for Sims 4 were no different."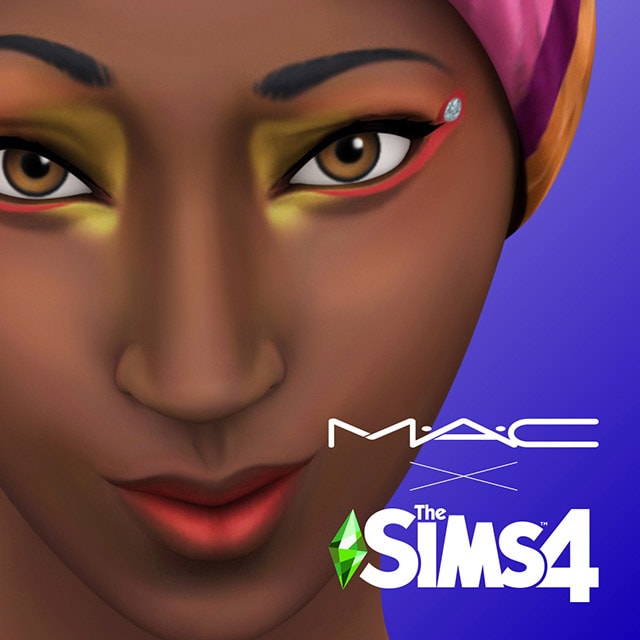 Creating 12 designs from scratch, which range from more natural, wearable makeup to trend-driven bold and vibrant looks, players can select from different shades of makeup or mix and match the designs to create their favourite finish, says Jennings. "That's the beauty of M∙A∙C and these Sims designs; each look can be achieved using a variety of M∙A∙C products. We wanted to make it easy for players to develop their Sims look on screen and then replicate it in real life. All of these looks were made in pure fun so are absolutely open to interpretation by the player. The goal is for this to be as fun for you to mix and match as it was for me to create.
With inclusivity, self-expression and creativity at the forefront of both brands, we think you'll agree that the collaboration is a natural fit. "M·A·C and The Sims both empower our communities to be themselves and express themselves however they wish," says Jennings. "M·A·C's product portfolio and brand ethos is based off of all ages, all races, all genders, and encourages powerful use of your imagination. Self-expression in makeup is huge and customisation through Sims is just as major, which shows how our brand values are undoubtably in line with one another. We celebrate our partnership to inspire creativity through the Sims platform."
Get involved by either tagging your digital or IRL looks on social media using the hashtag #MACxTheSims, or upload your digital makeup creations to The Sims 4 Gallery here.