Every Single Makeup Appointment Service We Offer at M·A·C
Need your makeup done for a special occasion, or you want to learn the tricks of the trade? We've got you.
Whether you have a special occasion on the horizon or simply want to soak up the knowledge and expertise of an experienced makeup artist, make a beeline for your local M·A·C counter to experience an in-store makeup application service catered to whatever your heart desires. The best part is that every service is redeemable for product in-store on the day of your appointment for you to take home and experiment with for yourself!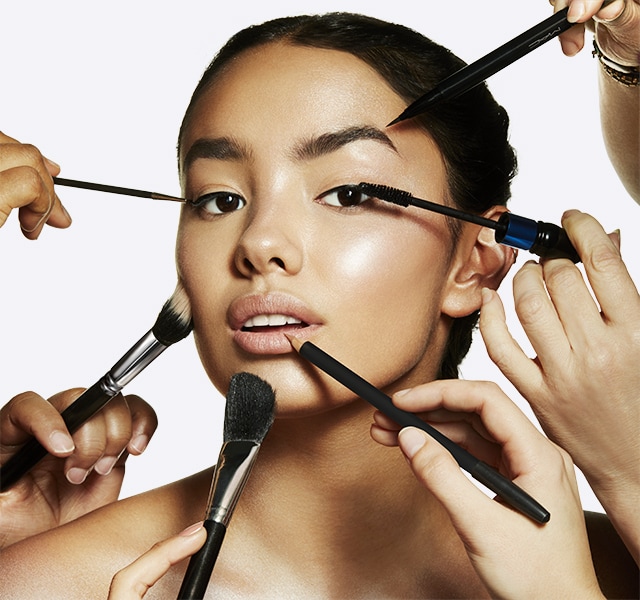 M∙A∙C EXPRESS
WHAT IS IT: M·A·C Express is a quick makeup application that focusses on one feature of your choice or building on your existing makeup look.
THE DETAILS If you need to refresh your makeup for a night out or want to try a new look on your lips or eyes, our trained makeup artists can provide a fresh and flawless finish in just 30 minutes.
PRICE: $70
LENGTH: 30 MINS
M∙A∙C MAKEOVER
WHAT IS IT: Whatever your makeup preference, this appointment is personalised to suit you.
THE DETAILS: This service with one of our makeup artists and includes a full face of makeup catered to the occasion at hand, whether it's for a formal occasion or even a night on the town. It can also be paired with false lashes (which we most definitely recommend).
PRICE: $120
LENGTH: 60 MINS
M∙A∙C TUTORIAL
WHAT IS IT: A comprehensive, step-by-step professional tutorial personalised to your features and skill level.
THE DETAILS: If you're new to makeup and you want to learn the basics or you're a dab hand who wants to refresh and update their skill set, this service will show you how to recreate the look at home. It will also come with a recommendation chart so you can take home the products you'll need.
PRICE: $150
LENGTH: 90 MINS
M∙A∙C TECHNIQUES
WHAT IS IT: If you like fun, group activities, this service is for you – it's best described as a workshop that incorporates makeup demonstrations with our team of makeup experts.
THE DETAILS: From this season's hottest makeup trends to the newest tips and tricks, you'll love a M·A·C Technique Workshop. The interactive session will be full of demonstrations, and of course product for you to experiment and play with!
PRICE: $120
LENGTH: 120 MINS
M∙A∙C MAKEOVER TO THE MAX
WHAT IS IT: Think glamorous makeup taken to the next level using Advanced Techniques executed by the M·A·C makeup artists.
THE DETAILS: From highlight and contour techniques to specialised eye looks, brow enhancement and lash application, our makeup artists can deliver the ultimate makeup makeover for you to enjoy.
PRICE: $150
LENGTH: 90 MINS
LASH FITTING
WHAT IS IT: Allow one of our trained artists put the finishing touch on your makeup with M·A·C Lash application.
DETAILS: You might have your makeup application down pat but applying false eyelashes can be a little tricky, which is why you can get our makeup artists can do it for you. They will apply your new set of M·A·C Lashes tailored to compliment any makeup look. *Only new M·A·C Lashes can be applied for any service application.
PRICE: Free with any M·A·C Lash purchase.
LENGTH: 15 MINS
All services are subject to availability. Face chart can be provided on request. Service fee is used towards products of your choice & must be purchased in full on the day of your service. Free consultations include foundation fitting, colour matching & formula suggestions.