Your favourite facial mist but with a twist
You've no doubt heard of the original Fix+. The iconic facial mist is packed full of nourishing ingredients that work to boost hydration before, during and after makeup application and is available in an array of scents and formulas (including our latest iteration Fix+ Magic Radiance). With that in mind, there's a new range of Fix+ in town and whilst it's limited edition, it's one not to be missed.
Introducing Fix+ Vibes! Available in seven, limited-edition scented minis, each one is inspired by different energies, and are encased in a travel-sized bottle so that you can take one wherever you go. Enriched with skin-loving ingredients including vitamins, minerals, chamomile, cucumber and green tea and the same soothing nourishing and setting capabilities as the original formula, they can be worn alone or layered and mixed together to create 49 unique scented combinations.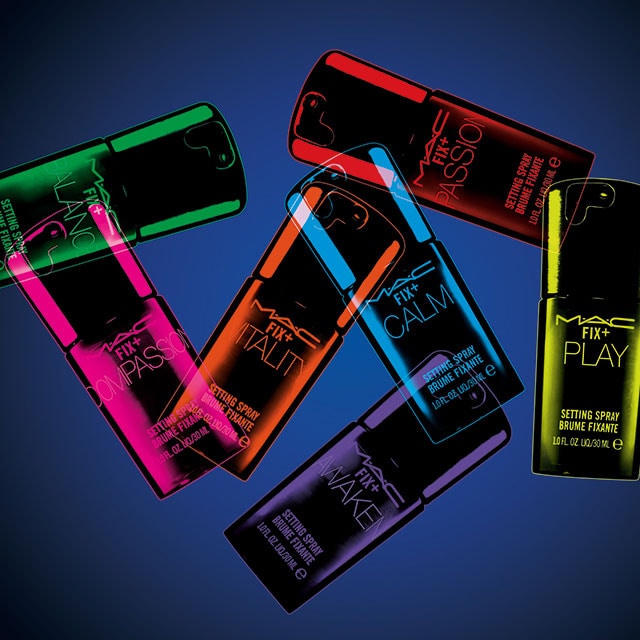 We've broken down each scent below; but you really have to try them for yourself!
FIX+ Passion: Think sweet strawberry and peach aromas.
FIX+ Vitality: You'll be obsessed with this scent of apricot and tangerine.
FIX+ Play: Zesty, vibrant notes of lemon and orange; perfect for those who love a citrus scent.
FIX+ Balance:  Grounding  peppermint  and bergamot give a burst of freshness.
Fix+ Calm: Fruity blueberry and jasmine accords will make you feel mellow.
FIX+ Awaken: Feel vibrant with this blend of tea leaves and lavender.
FIX+ Compassion: Show yourself some love with a bouquet of roses.