Follow along in her triumphs, lessons and go-to products
Kalaadevi Ananda's resume reads like that of a movie script. In fact, just like one of the films she has worked on over a career that spans decades as a professional makeup artist for film. From her early days as a talented painter then university teacher, to working with the likes of Diane Keaton, Susan Sarandon, Michelle McCarthy and more, it's Ananda's unique approach to makeup, and treating the faces she paints as a canvas, that are just some of the reasons (and there are many) as to why she has become the highly sought-after makeup artist she is today.
"I'm a painter and I have a degree in painting and three-dimensional design," explains Ananda, when I ask how her path led her to makeup artistry. "I left university and became an art teacher, teaching three-dimensional design and print making. I lived in Brooklyn, New York, and one day, it was 12.30pm at night, and I was walking back from the movies, and there in the middle of the village they were shooting a film with Robert De Niro. He was standing the street, and I saw someone fix his hair, and then another [touch-up his makeup] and I thought…I could do that, I'm going to do that! That's a good way to make a living! I knew I was a great teacher and I loved teaching but I decided to quit. I had work to do, though; I knew everything about art but nothing about makeup. I didn't buy makeup, I didn't wear makeup, I knew nothing!"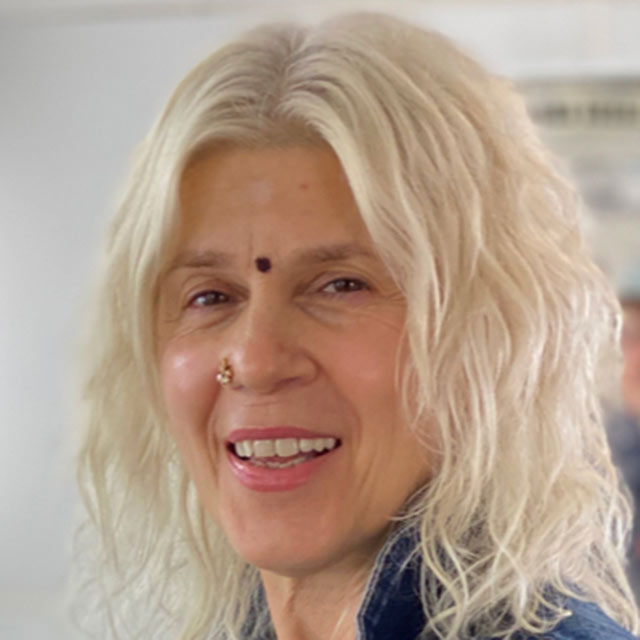 So how does someone who has no previous experience in makeup artistry kick-start a career in the industry? At the time [in the United States], to become a makeup artist, you had to join a union in order to gain employment, Ananda explains. With no portfolio, she took lessons in a group setting, where she learned techniques like how to create a bullet hole and how to hand-lay a beard. "They were all very old techniques, but [my teacher] championed me. What I want to say to anyone who wants to be a makeup artist, nowadays you don't have to take practical tests, you just have to answer questions and go for an interview and prove that you have studied and show a portfolio," she explains. "Everyone can have a shot. And if you love it, and you love doing makeup and you live it, you will be successful, I promise you."
Shortly after, Ananda landed her first feature film, heading up the [makeup] department. Upon meeting the director, rather than looking through her portfolio, he asked her to describe how she would apply makeup to the leading actress. "Firstly, I had read the script, so I knew that the character had to be loveable and she had to have a softness," she says. "The lead actress had angular [features], so I explained how I would soften her face to the director, and he offered me the job." Ananda then explains she researches and looks for inspiration for her characters, but it depends on the genre as to where she'll start. "When I'm looking for inspiration for my work, it depends on the film; if it's a period drama, I'll start with museums and paintings. If it's not, I'll visualise the character; what is she like? Is she punky? Is she elegant? Or should the makeup look like it's worn on her? I then draw a portrait in pencil and start working with a palette of colour."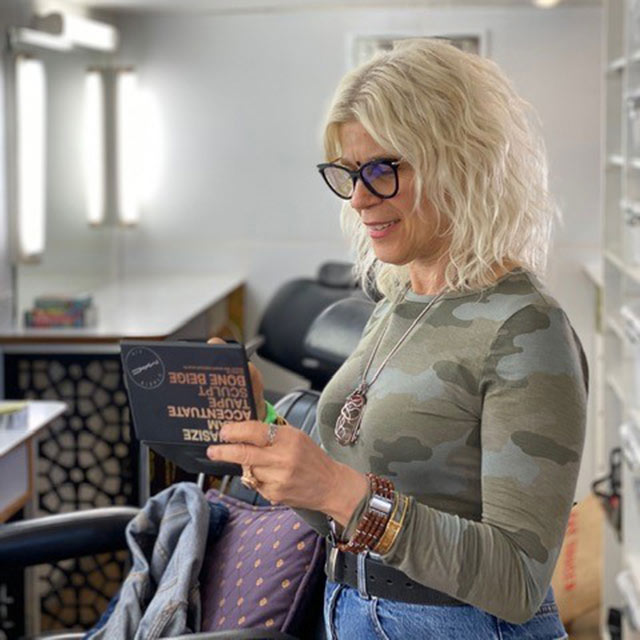 Ananda continued to hone her craft, earning credits for the likes of Little Women with Susan Sarandon and Father Of The Bride II, starring Diane Keaton and Steve Martin. A pivotal career moment was working on the iconic Dead Man Walking, with Susan Sarandon and Tim Robbins, which told the story of a prisoner on death row, and 12 Years a Slave with director Steve McQueen, which was set in pre-Civil War United States. "12 Years a Slave took place in the 1800s there weren't any paintings during that time, so I did a lot of reading and research, which was heartbreaking. For example, when you're spending time outside the in the sun and you're not getting enough nutrition and enough water, what does it do to the skin, to the teeth, the eyes? Those movies were just life changing," she says. "When you work on a film it's like playing in an orchestra; together you make amazing sound. When you work on a film with a crew of 125 people, you're working towards the same thing, a project that will enrich people."
Drawing on her art background, Ananda treats each differently, adhering to the premise that no two faces are the same, and refers to her experience as an artist in regards to light, shade and form. "When I watch tutorials, every [makeup technique] is done in the same place on every same person; that isn't artistry. It needs to be understood that when you see the person and you see their face not everybody should have contour, and blush goes on a different part of each person's face to enhance their features," she says. "When I'm working [on set] I can see where the light source is coming from; if there are any wrinkles on the skin, I know exactly what needs to be done and how it [can be corrected] with lighting." Ananda's favourite products include softening lotion ("I mix it into my favourite foundation to thin it, then put some on my hands so it's like a water consistency and I dab it on the upper planes of the face for a lovely dewy effect"), and also any multi-tasking products that you can use on both your cheeks and lips.
Recently asked to join the elite Academy of Motion Picture Arts and Sciences Guild for 2020, Ananda understands that she has worked on some incredible films, and that now starting to get a different kind of recognition; for example, when Academy Award-winning director Steve McQueen is working on a film, his team will reach out a well in advance to secure Ananda's time. "In this industry you just have to be connected and you have to have someone who is in that space, who can point your finger at your work and bring you up… someone who is aware of your work and who you are. And now it's happening for me, at my age," she laughs. Ananda is currently in Byron Bay, Australia filming Perfect Strangers with Melissa McCarthy, Nicole Kidman and McCarthy's husband Ben Falcone.
Words by Hayley D'Onofrio