Find The Perfect Fix+ Formula To Suit You
There's nothing like the purchase of a new beauty product.
There's nothing more refreshing than a spritz of Fix+. The hydrating facial mist has long been a staple in the kits of makeup artists and beauty devotees around the world – in fact, it's one of M·A·C's top-selling products globally.
With the addition of the radiance-boosting Fix + Magic Radiance to the line-up, we've enlisted the help of M·A·C Australia's National Education Manager Ocea McKenzie to give us the lowdown the benefits of each formula so you can discover exactly which Fix+ Facial Mist is best suited to you and your skin type, whether you're looking to mattify the skin, boost radiance or are simply in need of a hit of hydration. Hint: There may be more than one!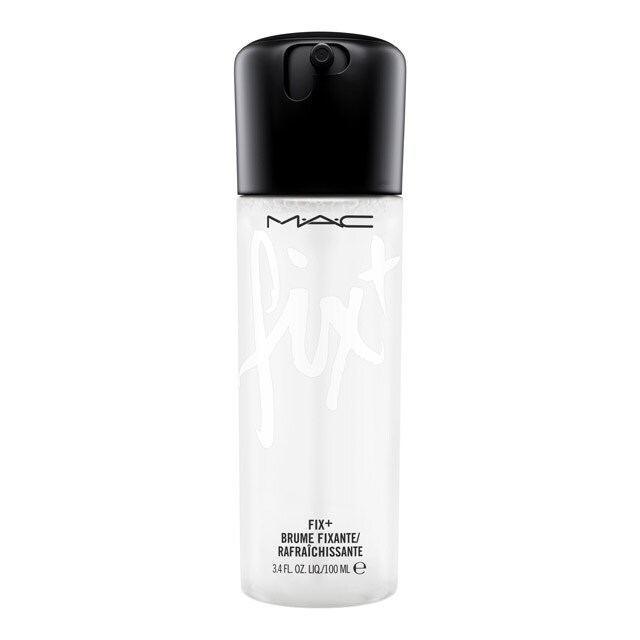 Fix+ Original: "The original Fix+ formula is ideal for all skin types and can be used before, during and after makeup application to not only provide an immediate boost of hydration, but to also improve the wear of makeup on normal and dry complexions," says McKenzie. While we love the original for its multitasking abilities Fix+ also comes in a number of different scents including refreshing Cucumber, sweetly scented Rose, Coconut (which will make you feel like you're on tropical vacation) and relaxing Lavender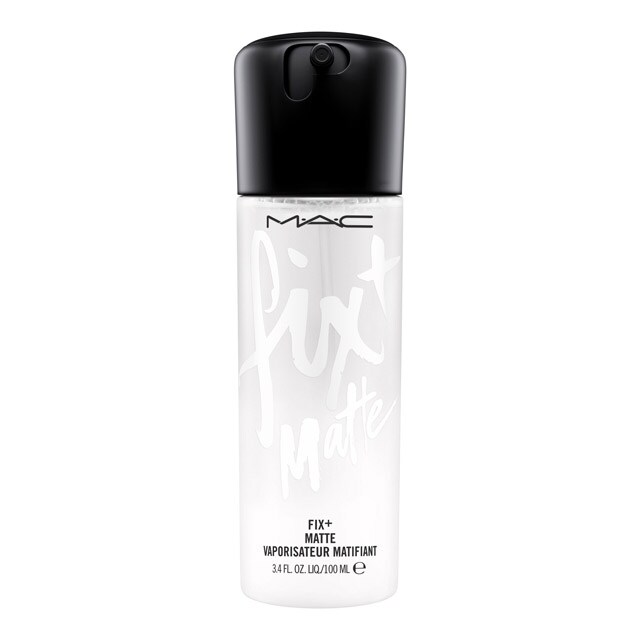 Fix + Matte: Think of Fix+ Matte like a setting spray but the even better news is that it can be used both before and after makeup, explains McKenzie. The formula (remember to shake it well before applying) is infused with ingredients to soothe the skin as well as Silica that offers a soft focus finish with oil control. "For combination skin types, you will love how this instantly mattifies and controls the appearance of oil while reducing the appearance of pores," she says. "For someone with dry skin like myself, who doesn't necessarily like the feel of  traditional styles of powder, Fix+ Matte is a great alternative ‑ I like to apply it in a targeted way using a brush for overall flawless skin look that lasts."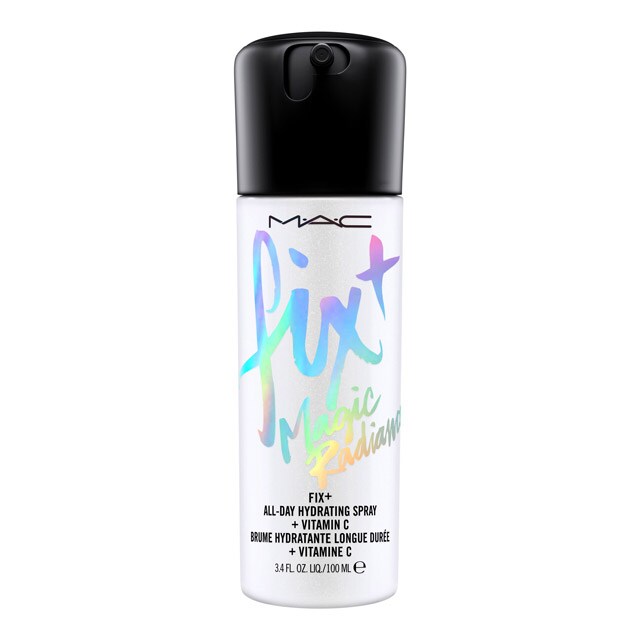 Fix+ Magic Radiance: The newest addition to the Fix+ family, Fix+ Magic Radiance is the brainchild of M·A·C Global Senior Artist Netta Szekely who used a combination of M·A·C products backstage at fashion week to nourish and plump-up the skin. "Hyaluronic acid is on hand to help purify the improve the skin's appearance, vitamin C adds radiance and grapefruit and chamomile essential oils soothe and dial up hydration," explains McKenzie. It acts as a mist-on moisturiser; apply it on clean skin prior to makeup application for a radiant finish.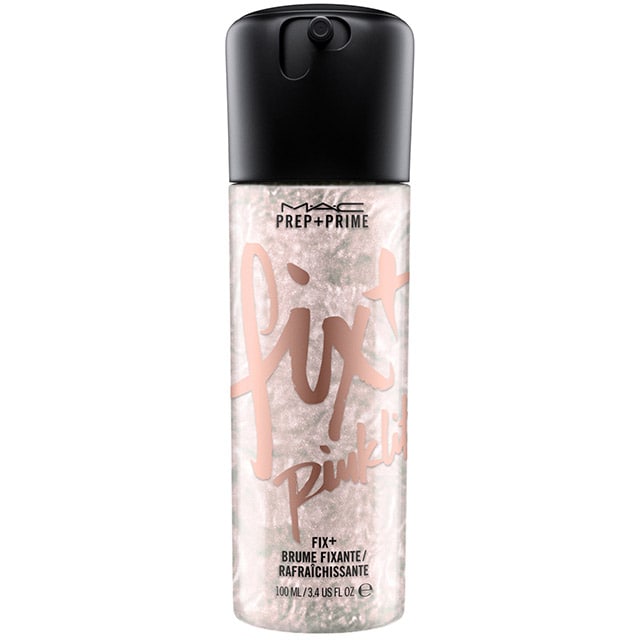 Fix+ Shimmer: If you're looking to add a little (or even a lot) of shimmer, look no further than Fix+ Shimmer. Available in both Pinklite, which imparts a pink-toned shimmer, and Goldlite (think shimmering golden tones), it still contains all of the skin-loving ingredients from the original formula with the addition of pearlised particles that help to really luminate the skin, says McKenzie. "You can apply it directly to the skin, or apply it using a brush directly to the skin to boost glow and radiance on both face and body," she adds.