Made for Fashion pairs leading fashion designers and makeup artists for a candid conversation about creativity, collaboration and catwalks
If there's one thing that can be said about the very French and very New York designer Sophie Theallet, it's that beyond her own national identity, her brand is about celebrating the multicultural. It's about inclusion. Egalitarianism. Her most recent show for Fall 2016 not only opened and closed with model of the moment Imaan Hammam (of Moroccan and Egyptian descent), it also featured supermodel Veronica Webb (who recently turned 51 years old) and the one and only Candice Huffine (who happens to be a size 16). For Sophie, she's adamant about doing things her way, on her own time, with little regard for precedent (a trait that seems very Francais, indeed). And Sophie's way is one that's less about celebrating fashion and more about celebrating the beauty of women of all shades and shapes.
The perfect complement to this universalist approach is Tom Pecheux. A fellow French compatriot, the charming makeup genius is as much known for his sophisticated vision of Parisian glamour, as he is his ideology that makeup should enhance one's natural beauty instead of correcting it. Working together since 2011, Sophie and Tom have designed a signature look that lauds femininity and allows a woman's uniqueness to be revealed. They share a true optimism for life – and for each other – that's directly visible in the looks they've come to create.
Sophie: I first wanted Tom as my key makeup artist because he's a legend. The way that he touches your skin – it's fabulous. He's so talented and makes every girl look and feel sublime. Tom is the person for me.
Tom: Sophie loves beautiful women, women who are proud of their femininity. There is no androgyny in her clothes and in the type of women she likes. They can have a boyish attitude, but they dress extremely feminine. I also think her sense of colour is so unique. And when it comes to beauty, she doesn't have any borders. As a makeup artist, you can only be receptive to that. But what truly attracted and touched me when we started working together is that Sophie made clothes for women who looked like real women, and in those days, that was very rare. Sophie is very open-minded, and the types of people she was working with was even rarer.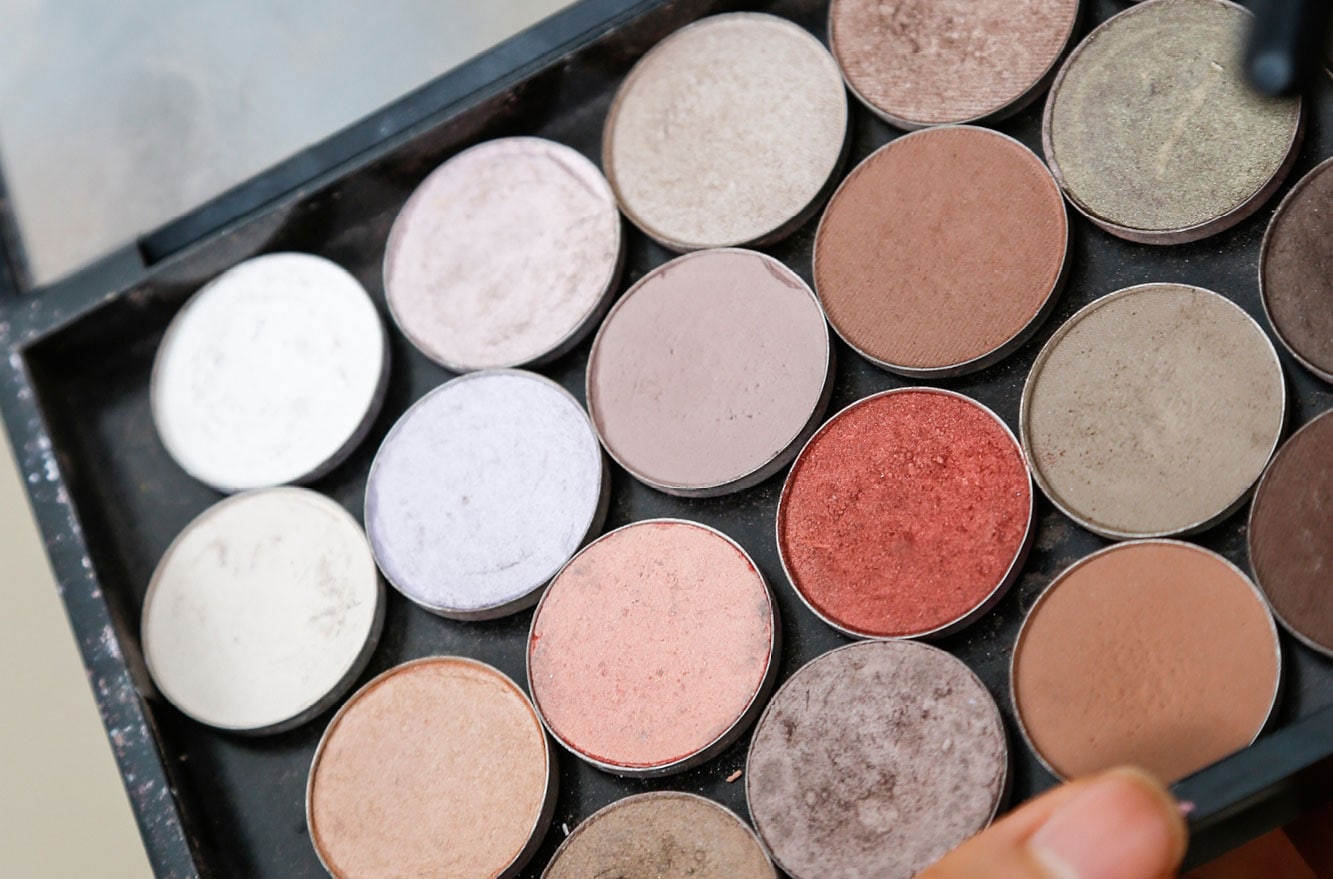 "Look at the world. You don't see homogeny. You see a lot of colours, so what you see in real life should be what you see in fashion too, because beauty is everywhere." – Sophie Theallet
Sophie: I mean, look at the world. You don't see homogeny. You see a lot of colours in the world, so what you see in real life should be what you see in fashion too because beauty is everywhere. I love every skin colour. I respect all humans and I see beauty in everybody.
Tom: She not only loves different colours, she also loves different sizes. That's very important to say because in this world, a lot of people are selling a dream for the one percent. Sophie doesn't sell that fantasy only to the one percent. Her clothes are for so many people, and through that, she's saying that you don't need to fit into that tiny little box that society is trying to impose on us.
Sophie: It's a collaboration. When we work together, Tom first comes to my studio, where I work with a very talented friend and stylist, and we explain our vision to him. He takes a close look at the clothes, and then suggests a direction for the makeup. And when you work with somebody like Tom, you're not going to say, "Tom, no!" I trust the master. So, together, we find the right cohesive look to do.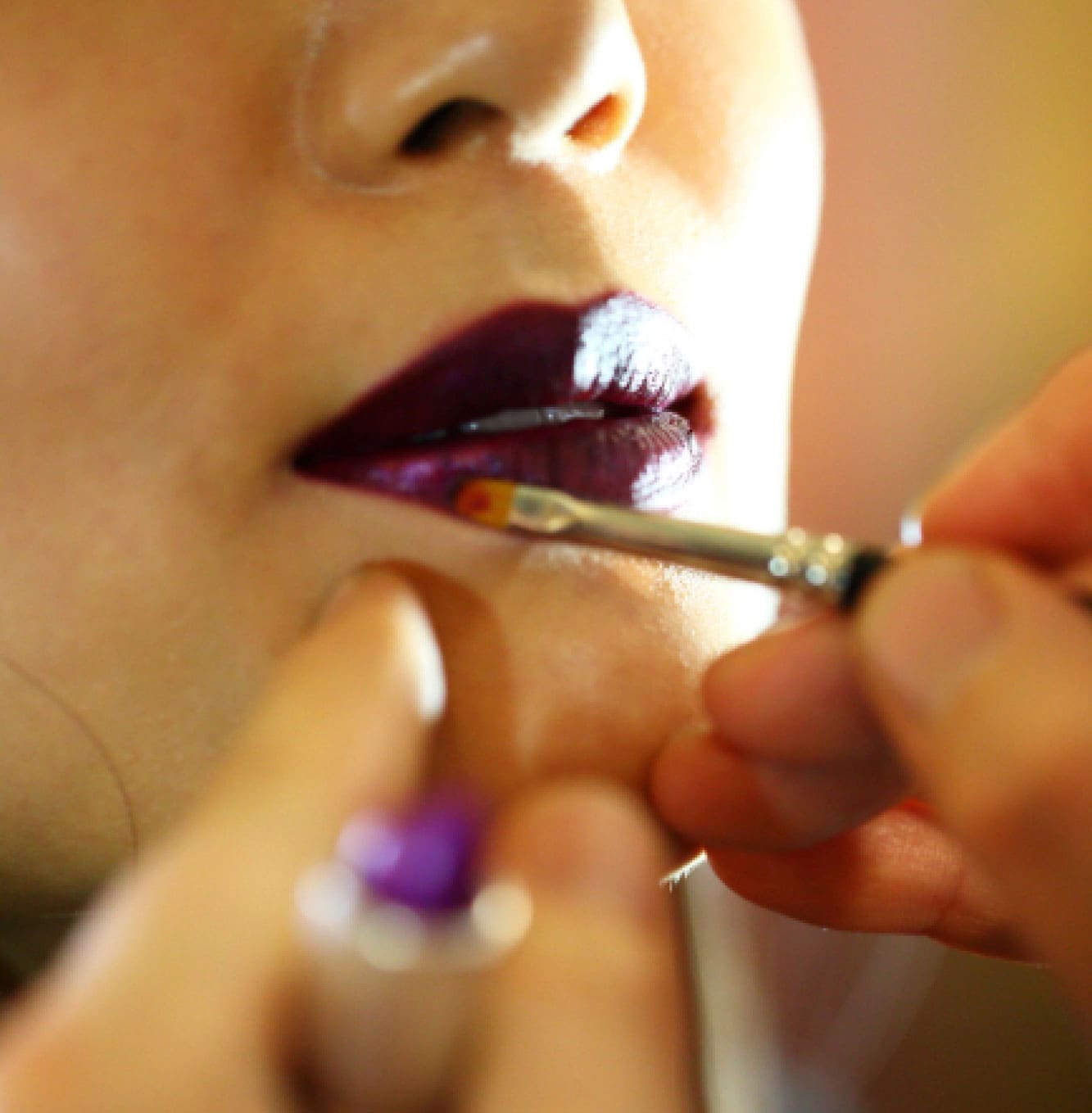 "When it comes to beauty, Sophie doesn't have any borders. As a makeup artist, you can only be receptive to that." Tom Pecheux
Tom: But she's also honest with me. If I propose something that might not be in her vision, she'll say so. Also, I'm hesitant to say this because people in New York will throw tomatoes at me in the street – but maybe it's a French thing [winks], because we are very sensitive to others. I see this with Sophie because she's very aware of the models and really wants to know if the girls feel comfortable in her clothes. And with the makeup, the only thing she doesn't want from me is to hide the person. She wants to – as much as I want to – respect the person. It's not about our idea of beauty. It's not about hiding or creating a new kind of person. It's about using what each person has and bringing her own unique beauty into our world.
Sophie: That's exactly right. When we do the castings, we pick girls because we love their personality, not just their beauty. Some are very nonchalant and have a strong character. And then Tom makes them look like themselves. He brings out something in them that you didn't see before. He allows you to see the person, their inner light. And that's something very difficult to do with makeup.
Tom: I never find it challenging to work with Sophie. The challenge for me is when you're working with a designer who has nothing to say. And unfortunately, that happens sometimes: when the clothes are there but the collection has no soul. When it lacks spirit and there's no story or meaning, that's the biggest challenge. But I don't have that problem with Sophie because whenever Sophie creates a collection, she always takes you on a journey. It's all there. It's in the clothes. And on top of it all, the cherry on the cake, is this madame who is just a rebel and a genius person. She's at the same time very French and very American. She's very well educated, but she's also major trouble! She has the joy of living. A joie de vivre.