Made for Fashion pairs leading fashion designers and makeup artists for a candid conversation about creativity, collaboration and catwalks
In just five years, self-confessed pop maximalist Olivier Rousteing has transformed Balmain into a true force of nature. Reverberating far beyond the fashion world and igniting the imaginations of pop-obsessed teenagers scrolling through phones everywhere, Rousteing and his #BalmainArmy (consisting of Rihanna, Kendall Jenner and Gigi Hadid) are leading the charge with a new feeling of inclusivity. What's more, Rousteing is at the forefront of challenging the industry's last of diversity. "You put just one black girl in to make sure you've ticked a box?" he once said. "Fashion wants to be modern and reflect the street and talk to people, but at the end of the day they just talk to themselves. They don't realize that the world is changing." Here, Rousteing and longtime makeup artist Tom Pecheux muse on their love of strong women, the 90s "supers" and why the Balmain woman doesn't need to be hidden.
Tom: I was born into the fashion business in the 90s and I'm so thrilled I grew up with those girls, from Christy [Turlington] to Linda [Evangelista]. Right now, I think there is definitely a flavour of 90s going on in what we do at the moment and it's great. It's why an entire generation – including Olivier – wanted to be in fashion. It's because it was such an iconic time and was so amazing – we keep dreaming of it...
Olivier: What made me really happy today is that during one rehearsal, we were watching Caroline Ribeiro open the show and Tom turned to me and said, 'You know, I was there for her first ever show!' And today he's here for her show with Balmain! When I was growing up, I was totally in love with the 90s. I mean, obviously I was five or something, but...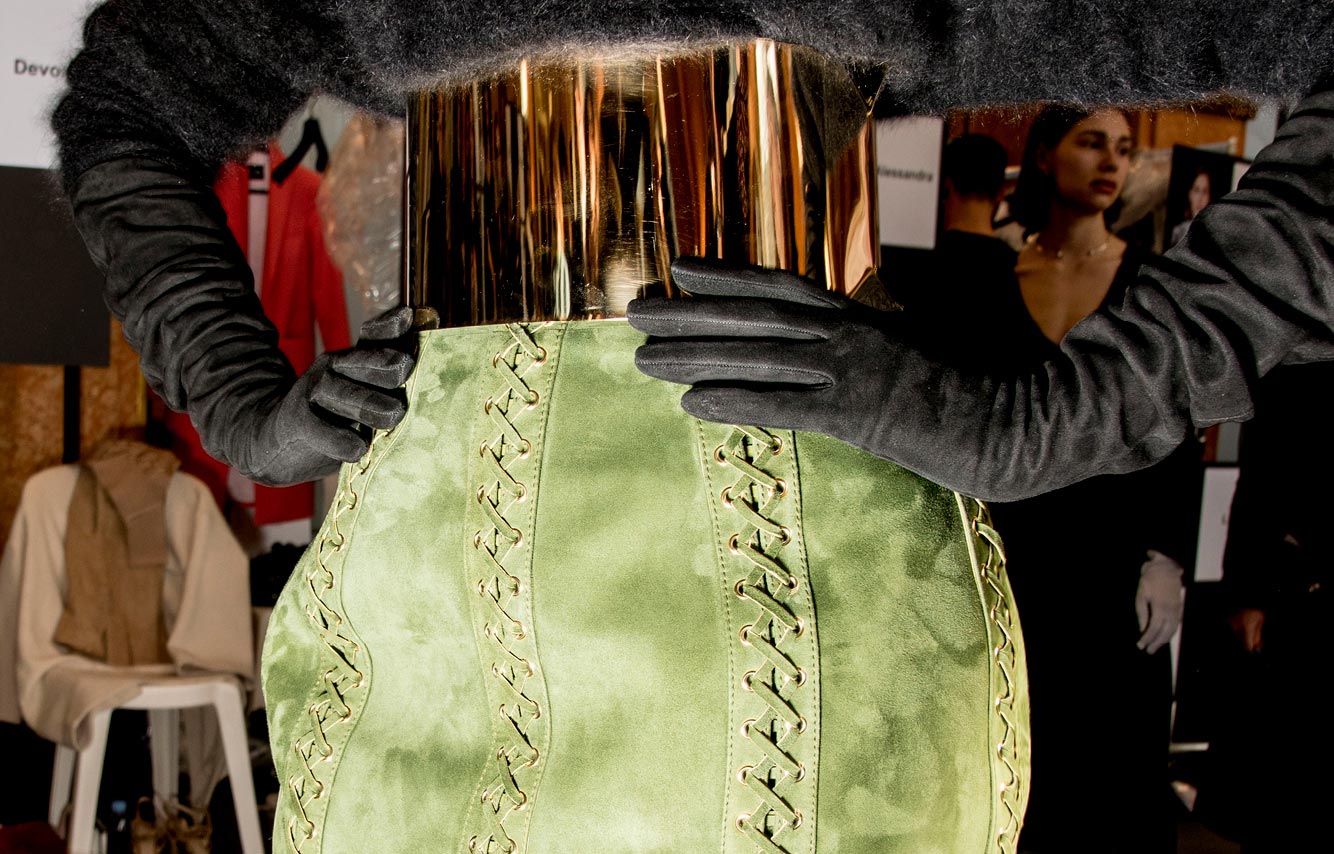 "When I was growing up, I was totally in love with the 90s. I mean, obviously I was five or something…" – Olivier Rousteing
Tom: What!?
Olivier: I had to mention it! (laughs) But the reality is I grew up dreaming about Naomi, Linda, Cindy, Christy, you know? And I think those women made me love fashion because they had such identities – they were strong women! I think that's why I always keep this icon in my mind. It's why I love those strong women being part of my world today. I also want to celebrate the diversity that we have, for example we have one white girl and one black girl for the makeup tests. Sorry to say this, but I don't think I know any other fashion house who has two types of colour to experiment with. It just shows you what's going on in the world.

Tom: Of course! I'm also known to be a big women lover and I don't like to hide women. I like women for who they are and I do believe that when you make a woman feel good, she will look good. Olivier and I share the same philosophy. Olivier is sensitive enough to book a girl to do a show because the girl will feel powerful in these clothes and because they have character and personality. That's the same thing with my makeup. I certainly don't want to hide them! We try to give value to the person we're working with. We call that respect.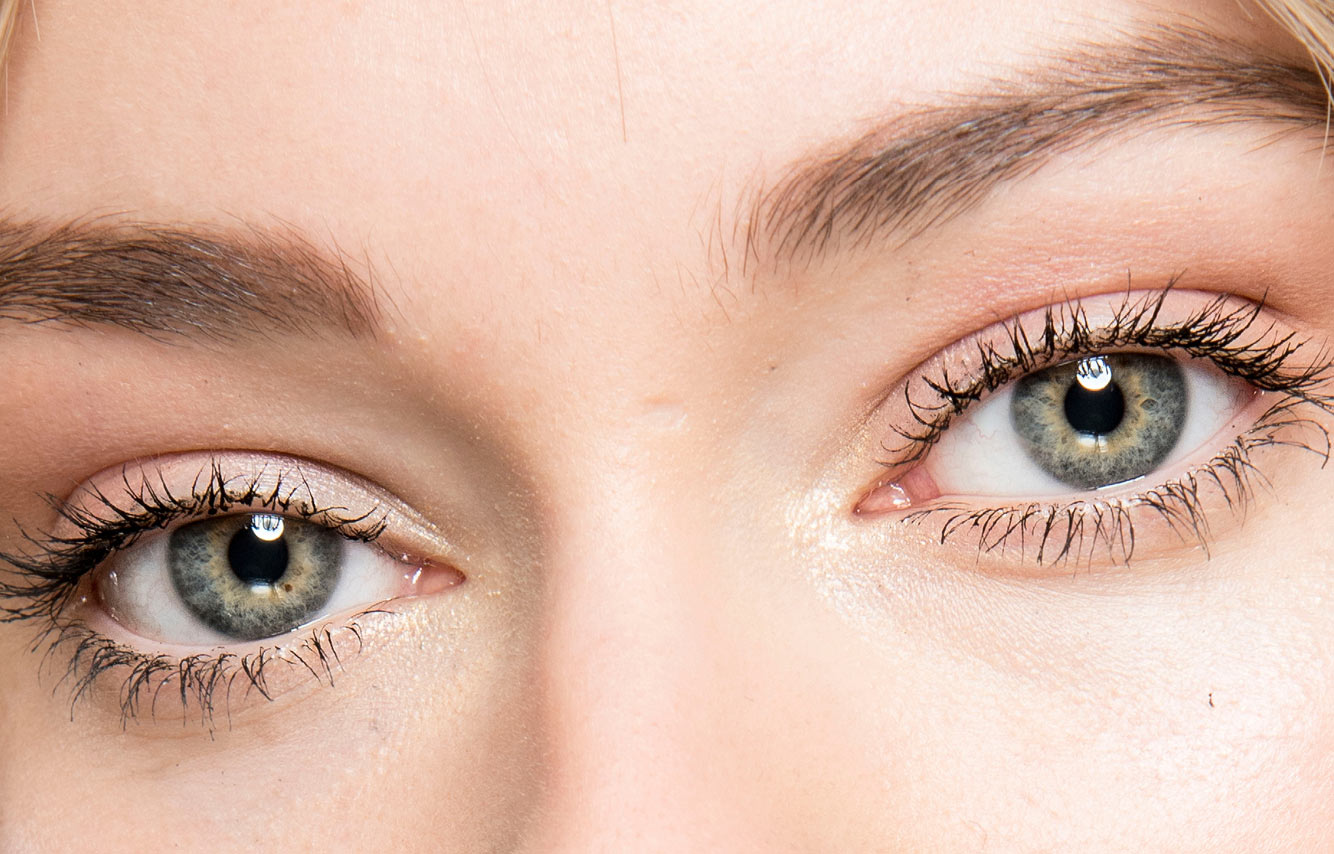 Olivier: He's the master! I think the power that you're talking about is not only the clothes but also what is all around it. First Tom understands the woman, and then the makeup. That's why he's so talented and that's why I love him. His experience working in fashion is so much more than mine, so I'm always listening to his advice. I've been a big fan of his work, even before I became creative director when I was working under Christophe Decarnin [Balmain's former artistic director]. I think the way that he treats women with the makeup is a way of showing how much love there is – there is talent and passion in his work. I think it's magical because I want to make this moment more and more powerful.
Tom: Thank you! Yes, I remember when I started working with Balmain, before Olivier was the creative director, and he was very cute!
Olivier: But not so much anymore! (laughs)
Tom: I find it really incredible because in just a couple of years the Balmain beauty has become a trademark. Now, when every single makeup artist goes to a photo shoot, they want a beautiful, natural and extraordinary girl. They say they want the Balmain girl. So, for me, that proves we've made it!