Think Secret Santa or presents to stuff in their Christmas stocking!
For the beauty-obsessed or those who have added one of M·A·C's must-have Christmas makeup kits to their wish list, this gift guide has it all, from all-encompassing lipstick sets (that contain Lip Pencil, Lipstick and Lipglass) to glistening highlighters in palettes that look almost too pretty to touch — almost.
Shop our favourite Christmas gift ideas for her, all available for under $100...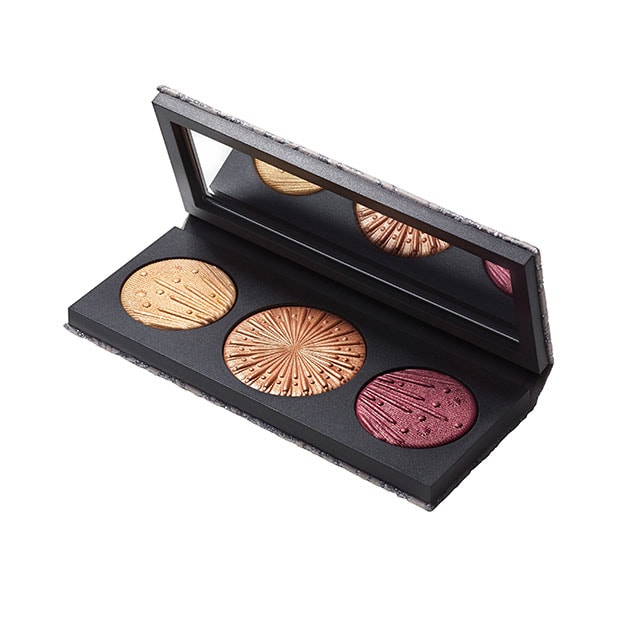 Flashing Ice Extra Dimension Skin Finish Trio in Medium, $89
Give them the gift of GLOW! This limited-edition palette contains three shades of M·A·C's Extra Dimension Skin Finish highlighters, including Gold Me Closer, a warm gold, Desire Fire, a medium-toned bronze, and Call Me Sugar Plum, a cool plum.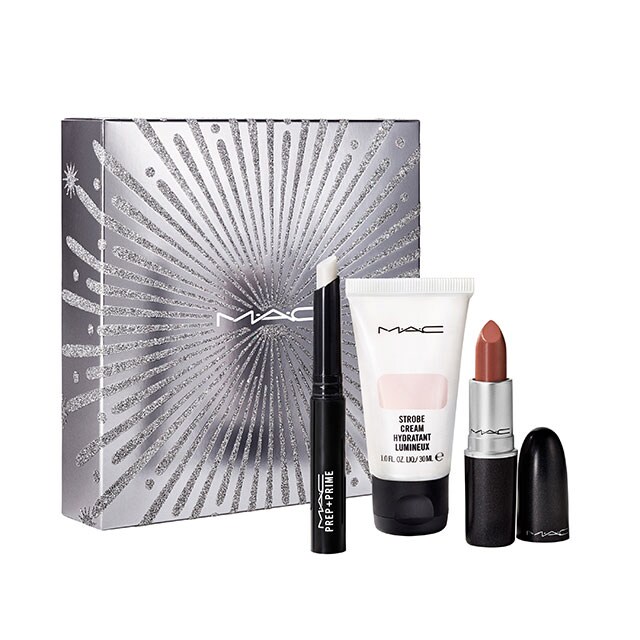 All packaged up in a festive gift box, this M·A·C gift set contains three of our best-selling products! Think the ultimate glow-inducing formula Strobe Cream / Mini M·A·C in Pinklite, a Prep + Prime Lip to smooth and hydrate the surface of their pout to ensure Lipstick lasts throughout the day (and night), and a Satin Lipstick in Mocha.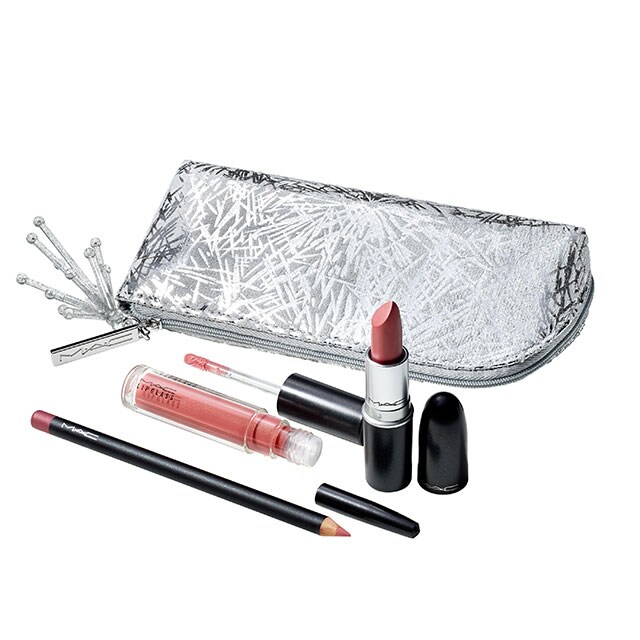 Firewerk It Lip Kit in Blush, $70
Available in two different tones, this Christmas gift set is for the person who loves a flawless lip finish. Encased in a slim, firework-embellished pouch, it features a pro-curated trio of products, including Lipstick in You're My Flame, a nude pink with a matte finish, Lipglass in Avalanche of Kisses, a rosy-pink with pearl, and Lip Pencil in Dervish, a pinky-mauve.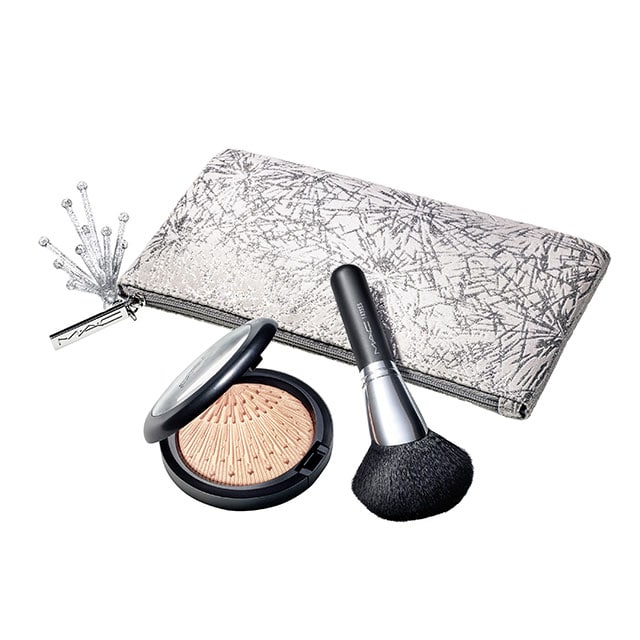 Firelight Kit in Champagne, $89
For fans of Extra Dimension Skin Finish or just generally anyone who loves a luminous complexion, this special-edition packaging comes with a firework-embossed highlighter palette in a party-ready shade of Champagne. Plus, they'll love the 143S Medium Fan Face Brush that comes with it, too; it's perfect for cheek products and bronzing powders alike.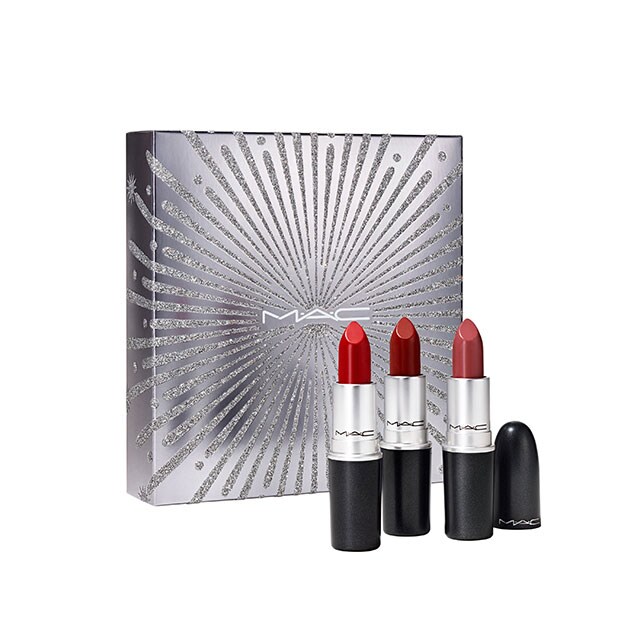 Sparkler Starter Kits: Lipstick, $65
If they're already a fan of M·A·C Lipsticks or are in need of a top-up of playful, yet wearable shades, this kit will be high on their wish list. It includes best-sellers Satin Lipstick in Twig, Lustre Lipstick in Cockney and Amplified Lipstick in Dubonnet. Basically, they'll get a Lipstick to suit every occasion!