Lip colour and care in one must-have tube!
It seems only a short time ago that Glow Play Blush landed, the innovative cheek formula with a putty-like texture that gives a fresh, natural (and buildable) hint of colour on cheeks. Now, joining the Glow Play family is the brand-new Glow Play Lip Balm!
Now there's lip balm and then there's lip balm. As one of the hardest-working products in our makeup bag, we expect a lot out of this multi-tasker. We want our lip balm to be hydrating but not sticky. Pigmented, but not too much like a lipstick (otherwise, we'd just grab one of our favourite M∙A∙C Lipsticks, right?). With that in mind, you're going to love this new formula.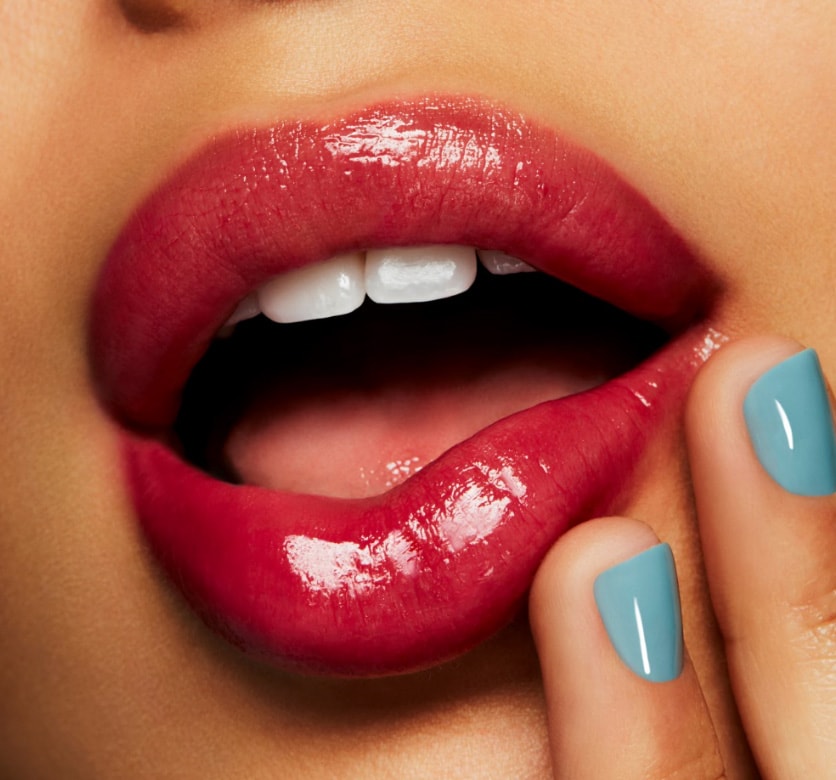 Pictured is Glow Play Balm in Grapely Admired.
"As a self-diagnosed lip balm addict, this is product I have been waiting for," explains Regan Rabanal, M∙A∙C Senior Manager for Artistry in APAC. "This lip balm helps to soften the cracks in my lips, repairing moisture loss while improving the colour at the same time. Treat your lips and use it as an overnight balm or every day in between lip products to lock-in moisture and smooth your lip texture."
Designed to give you both lip colour and care, Glow Play Lip Balm is a tinted lip balm that provides a playful pop of colour to your pout with lip-loving benefits to boot – think a nourishing blend of shea butter, mango and jojoba-seed oils, which are on hand to smooth and condition. "The texture is amazing and with shea butter as one of the ingredients, I feel that soothing slip when I swipe it on my lips," explains Rabanal. "The rich, balmy texture feels luxurious and the aroma is a subtle vanilla with sweet notes of mango and jojoba oil. It's like a comforting balm that continues to soften lips as it imparts a delicate colour to refresh your complexion."
Now onto the colour line-up. Glow Play Lip Balm comes in six shades, including the following:
Halo at Me: Clear Pearl
Sweet Treat: Brown-pink
That Tickles: Deep pink
Rouge Awakening: Bright red
Floral Coral: Berry-pink
Grapely Admired: Violet
"I have three favourite shades; obviously I had to try our new global ambassador Lisa Manoban's featured shade (Glow Play Lip Balm in Rouge Awakening)," says Rabanal. "It's a bright coral pick-me-up shade; like you've been eating an orange ice-block and you have the delicate tint afterwards. My other two favourite shades I like to wear together; I start with Glow Play Lip Balm in That Tickles applied at the centre and opening of my lips, blot and then apply Glow Play Lip Balm in Sweet Treat around the edges of my lips to create a subtle ombré effect. If you have medium to deep skin tone, try starting with Glow Play Lip Balm in Grapely Admired in the centre of the lips and frame it with Glow Play Lip Balm in That Tickles for a similar effect."