If there's one thing that shouts summer, it's a glowing complexion – think a lightweight, flawless foundation application and subtle makeup highlights along the high points of the face. The trick to applying highlighter, though, is to find the right formula and colour to suit your skin tone – and popping it on all the right areas.
Chloe Turner, M·A·C education manager, shares how and where to apply highlighter below for glowing skin all summer long, with the aim of looking luminous and creating the effect of lit-from-within skin.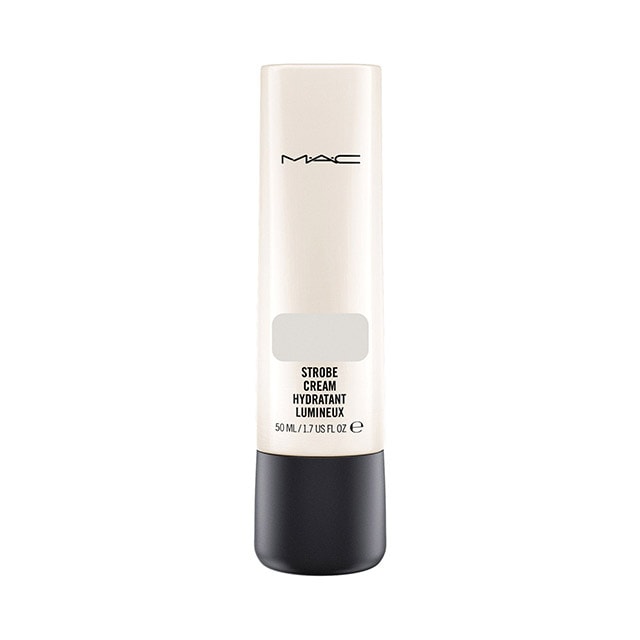 START WITH YOUR SKIN
"Good glow actually starts before you apply your makeup," says Turner. "If you really want your skin to shine, I would recommend starting with an illuminating product like Strobe Cream – this hydrating formula can be applied on bare skin before foundation, or mixed in with your foundation then blended into the skin to achieve a gorgeous, glowing effect."
FIND THE RIGHT FORMULA
"If you like a liquid formula, Strobe Cream is my go-to, however for powder formulas – I wear this on night's out – try Mineralize Skin Finish in Soft and Gentle, dusted along the high points of the face, across collarbones and down the centre of your legs," says Turner. If you have never heard of applying highlighter to the centre of your legs, this clever trick creates the illusion of longer limbs, plus gives a gorgeous shine!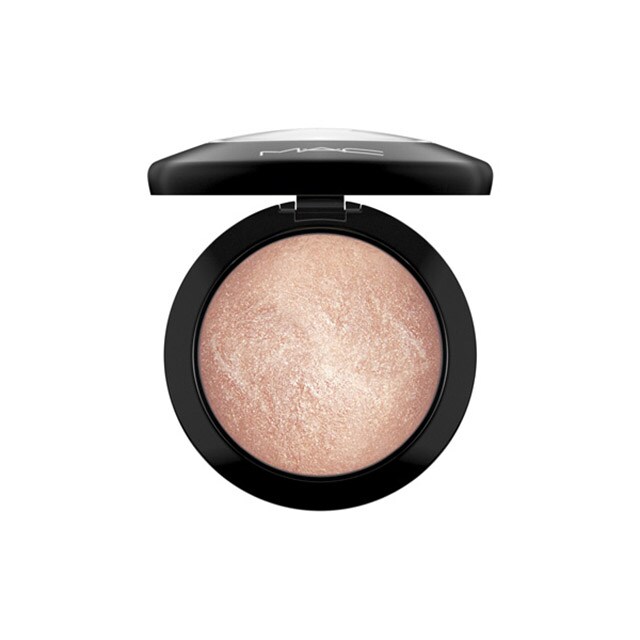 APPLY IT IN THE RIGHT PLACES
As a general rule of thumb, you should apply highlighter wherever the light hits the face first (and the areas you want to accentuate), says Turner. "The areas that you should apply highlighter include the tops of the cheekbones, down the centre of the nose, the inner corners of the eyes and atop the Cupid's Bow on the lips. Also, don't forget your ears and décolletage!," she adds.
BLEND, THEN BLEND SOME MORE
One of the most common makeup mishaps we see with highlighter is not blending it correctly. "Always ensure that you blend your highlighter with your blush so that it leaves a soft and gradual transition, not a thick stripe across your cheeks," says Turner. With that comes an additional question – what brush should we use for highlighter? "I always recommend using the 133S Small Cheek Brush, as it still gives you precision but also allows you to buff the product out and minimise any harsh lines," she adds.
FIND THE RIGHT SHADE
"Another common mistake when it comes to highlighter is if you use a shade that's too light for your skin tone – it can make the complexion appear grey," says Turner. "It's imperative that you use a highlighter that is in the same tone of your skin.
For example:
If you have a more olive complexion… aim to use a light golden champagne highlighter such as Extra Dimension Highlighter in Oh Darling.
If you have peach tones in your complexion… go for a soft pink champagne highlighter, such as Mineralize Skin Finish in Soft and Gentle, as it will blend in and complement your complexion.
If you have a deeper skin tone… opt for Mineralize Skin Finish in Global Glow – Turner says it gives the skin such a gorgeous, caramel-like shine!