IN GLOBAL HEROES, WE SHINE THE SPOTLIGHT ON REGIONALLY CELEBRATED STARS WHO ARE MAKING A GLOBAL IMPACT
Parris Goebel is one of a kind – at 24 years old, the iconoclastic choreographer's work is the most viewed in the world – (think the culmination of eyes on videos by Little Mix, Rihanna, Janet Jackson, Nicki Minaj, 2NE1, iKON, JLo and the most viewed music video ever, Justin Bieber's "Sorry"), but that doesn't stop her from finding the time to make her own music. Full of swagger – think Hard Core era Lil' Kim meets latter day Missy Elliott: bleached eyebrows, high-end puffa jacket, bra, gloss lips. Being a modern woman – and by that we mean able to multitask across several creative platforms at once – Parris choreographs (obviously) as well as produces her own music and directs the videos.
Born and raised in Auckland, NZ, Parris learned to dance as she was walking – took her first hip-hop dance class at the age of ten and formed her own dance group by the age of 15. Less than a year later, she won the Monsters (of Hip-Hop) Dance Convention in the USA – "the ultimate weekend of dance" – a competition she would win another two times. Currently working on her EP, Parris took some time out to talk to M·A·C.
What was the spark that got you interested in dance initially?
I guess growing up I was really into MTV – going home from school to watch MTV really sparked my imagination. Missy Elliott's "Get Ur Freak On," Janet Jackson's "Rhythm Nation"… all of Britney Spears. They are really dance-based and had strong choreography, which drew me in. When I was a kid, I wished I were in the videos myself.
Was dance popular amongst your friends or was it something that caught your eye?
I was dancing as soon as I could walk; I think I was born to do what I do. It wasn't really a choice! I've always loved it and couldn't help but do it.
What was your first memory of dancing?
Dancing in the lounge to my mum and dad. I took ballet and jazz for a year, but I hated it. And then I took my first hip-hop class when I was ten and loved it.
Do you think that culture took a bit longer to reach you in Auckland?
Not really, but I do think there were less opportunities – if you wanted to be a dancer it was hard to get out of New Zealand to do it.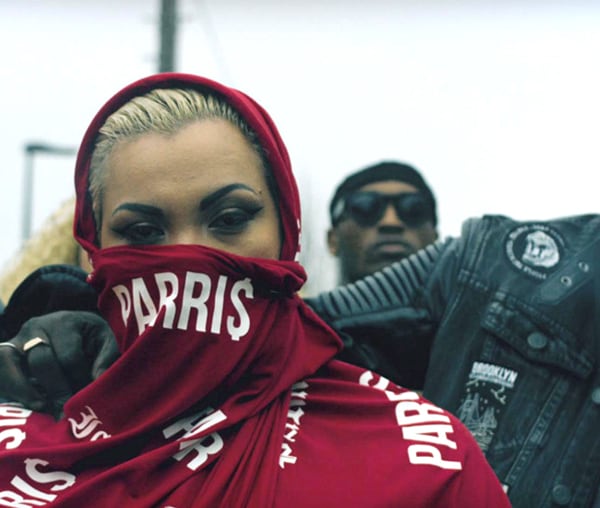 What was the journey like to leave New Zealand and get to LA?
I think it was a struggle, but that's what made it special. I did do it and became successful in my own lane, I feel like I'm one-in-a-bazillion, so my chances were slim, but it made me work harder. When you are not given things easily it makes you work a lot harder. If there is something that you really want to do, it ignites a fire within you and you sacrifice everything, you hustle a lot harder. Everything worked out, but I did have to work harder than other people.
What was your original ambition?
I wanted to be a backup dancer but quite quickly moved into a more creative role.
You've obviously achieved more than you wanted to do…
Definitely – I ticked everything that I wanted to do and now am able to do other things. I wanted to start making music. I had this moment, like a light switch going off and just followed it. I thought that I should make music for fun and then fell in love with it.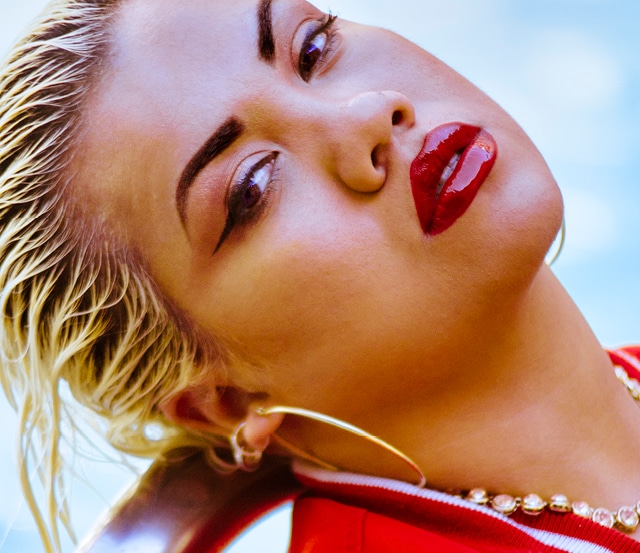 Who was the first pop star that asked you to choreograph something for them and what was your reaction?
The first one was JLo. Pretty cool. She first approached me to choreograph her tour, which was my big break in the industry, really. I was honoured and excited and had a bit of a cry, wouldn't you? I was 20 or 21 at the time – which is pretty young but not too crazy.
What is the world of choreography like?
Choreography world is quite male-dominated but there are more and more girls coming up through the ranks. Everyone has their own style and their own thing to offer. I think as long as you offer something different then you can be successful, because there's not really any point in copying other people.
What is your working process like?
I am really good at making stuff up on the spot. I listen to the music and let it guide me and move me. Sometimes I have visions in my mind what it should look like – what the clothes should be like, how the moves work. It's good fun being able to make that vision become real. I don't keep a sketchbook or anything; it's in my mind already. I keep notes in my phone if I have to.
Who would you most like to work with?
Obviously, Missy is a big one on my list, as is Beyoncé but also Travis Scott or André 3000. I like male singers – I'm fascinated by men in general – the way they think and the way they dance. They dance differently to women, just the way their bodies are built, with more muscle and strength. They have a bit more aggression at times – the way they move is something I've always tried to include in my own moves and body language.