Here's why they love the hydrating facial mist
Whether your skin is dry and dehydrated or just in need of a quick refresh, M·A·C Fix+ is one of those products that everyone should have in their beauty arsenal. It's available in the Original and Scented formulas, which are infused with vitamins and minerals to soothe and boost moisture, Shimmer, to give skin a pearlised glow, Matte, to control the look of oil and shine, and the newest iteration Magic Radiance, which works to plump the skin with all-day hydration. Each formula boasts skincare benefits and makeup setting capabilities to boot.
We turned to five M·A·C makeup artists to share what they love most about this cult product, including their favourite formulas – and how they like to use them.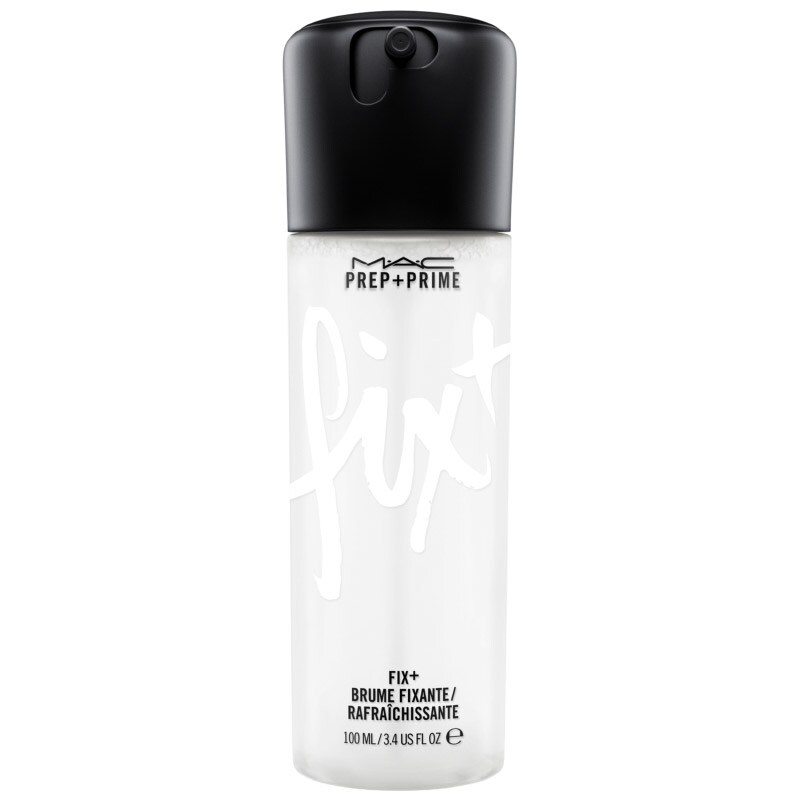 "Fix+ Original is my go-to; it's so nourishing and soothing and I can use it without it causing any irritation to my complexion," says M·A·C Education Manager Teya Tomic. "I love the sheen it gives to the skin. I keep it in the fridge in the warmer weather to act as a refreshing mist with added benefits. Use it as the very first and last step in your beauty routine, and wear it with or without makeup!"
"Fix+ Original is like an instant refresh!" says Global Senior Artist Carol Mackie. "I have one on my desk, in my car and in my kit so that I can instantly hydrate and calm the skin – and that's both my own skin and any talent I'm working with! I use Fix+ in so many different ways – I use it before moisturiser to nourish and prep the skin, during foundation application, and at the end of makeup application. When I'm doing makeup for television, I also add touches of hydration to a powdered skin finish by pressing Fix+ onto cheekbones to give natural-looking highlights to the skin. I spritz everyone on set with Fix+ and they love it!"
"My absolute favourite formula is Fix+ Magic Radiance," says M·A·C Education Manager Belinda Burt. "Our newest formula is a one-stop shop for a hydrated base. I love using it as soon as I have cleansed my skin – it's infused with essential oils and vitamin C to help improve clarity, so I like to massage it into my skin to achieve an instant plumping effect."
"I have to say Fix+ Magic Radiance because it's just that – magic!" says M·A·C Education Manager Jo Roughan. "Before I started using Fix+ Magic Radiance, my skin felt dehydrated and dull, and I couldn't believe it when I started using it and the fine lines on my face lessened and my skin looked brighter, hydrated and clear. It's seriously magic in a bottle; a must-have for every skincare lover. I just stocked up on four bottles!"
"I love Fix+ Lavender," says M·A·C Education Manager Chloe Turner. "Not only does my skin love the soothing and hydrating benefits of Fix+ Original, but the lavender scent is SO relaxing and gets me into a Zen-like state! It's so refreshing to have a bottle of Fix+ in the fridge to cool you down before applying your foundation – there's nothing worse than feeling sweaty before foundation application and this really helps! Spritz it all over your face and neck for instant hydration."