Meet the liquid lipstick of our dreams.
We'll take one in every colour, please.
Liquid lipsticks have forever been on high rotation in our makeup bags. Richly pigmented, long lasting, comfortable and a cinch to apply, they make a bold and powerful statement alone as the centrepiece of your look paired with lashings of mascara, or to compliment impactful eye makeup. But more often than not, they fail to tick all of the boxes – until now.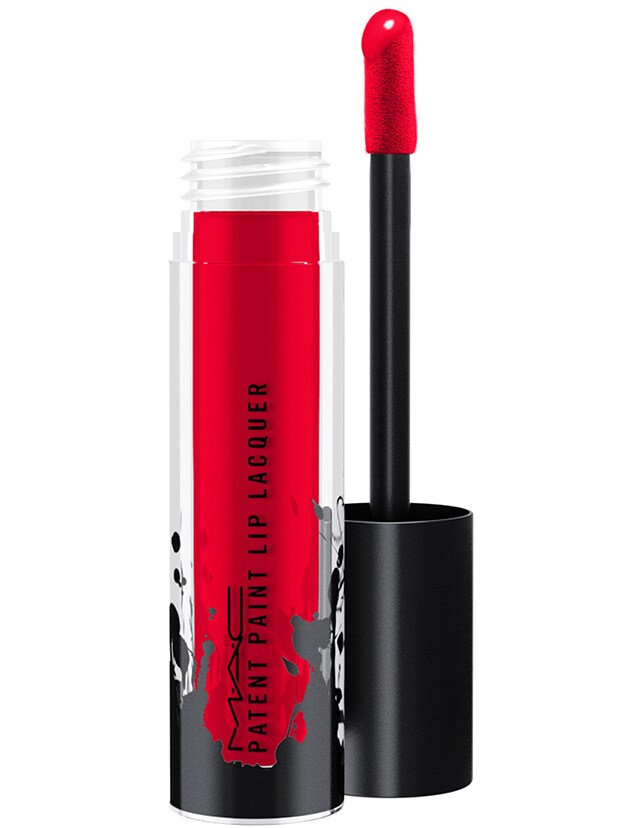 Meet Patent Paint Lip Lacquer, the new liquid lipstick combines a creamy lipstick with the high-impact finish of a gloss, turning to a wax-free gel system that gives your pout an almost 3D-like effect but without leaving that telltale sticky feel. The easy-to-use doe-foot applicator follows the natural curves and contours of your lips, gliding on with ease and offering an instant hit of hydration. The good news is that it won't slip or bleed, promising bold colour payoff that will last throughout the night.
All tastes are catered for with 15 shades on offer, including subtle nudes, pretty peaches and pinks to rich reds and even blue and purple hues if you're on the hunt for something a little more dramatic.
Before you add to cart, we've reviewed each shade below:
Patent Pleasure…think a classic baby pink
Magic Mirror…everyone needs a perfect nude, and this one has gorgeous golden undertones
Lacquered Up…strikes the perfect balance between dusty rose and a mauve
Major Glazer…it's the neutral shade that suits everyone; a combination of mauve, purple and pink
Painted Desert…a classic peach but with a little more depth
Red Enamel… the fiery, bright red everyone needs to own
Eternal Sunshine…true, iconic red. Pick up one for a friend – and yourself.
Latex Love…this dirty blue-red suits a spectrum of skin tones, plus and bonus points for making your teeth look whiter
Slick Flick…a natural, earth-toned red
PVC Ya Later… it's your wear-everyday pink.
Let's Get Glossed…you can't get a fuchsia much brighter than this
Varnished Reputation…the prettiest pale purple; just build it up for maximum pigment payout
Vinyl Underground…that berry-plum tone you've forever been searching for – found!
Polished Prize…like you've just spent the night sipping on your favourite drop of merlot
Shellac Shocked…not for the faint of heart, this purply-blue makes a bold statement