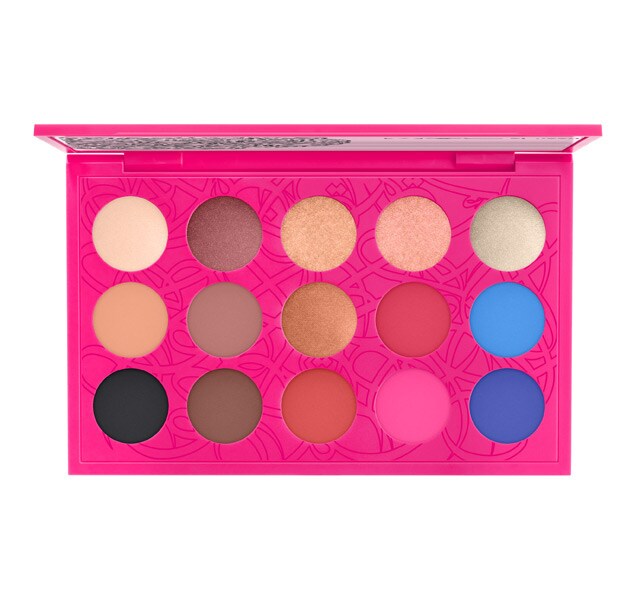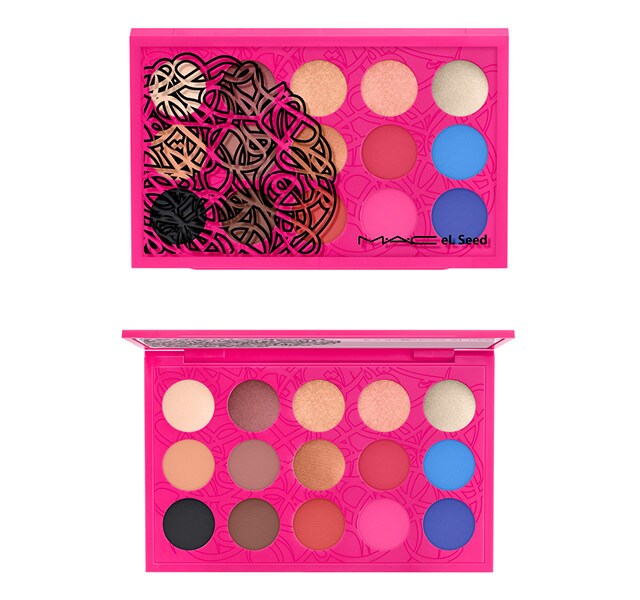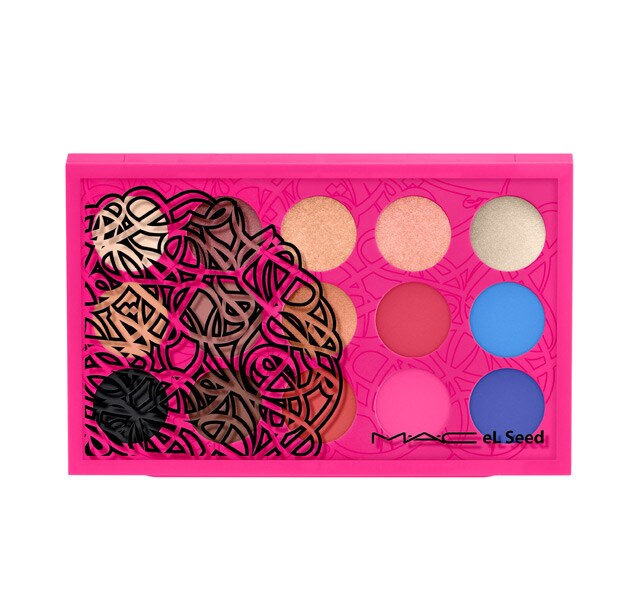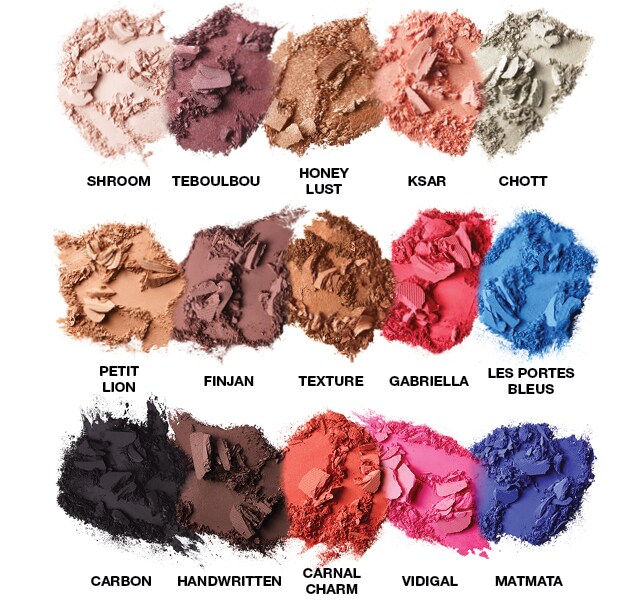 Cicero Full Face Kit/ El Seed
A limited-edition palette featuring a colour wave of warm, neutral and dramatic shades.
Full Description
This limited-edition palette features a colour wave of warm, neutral and dramatic shades. It is designed with formulas for the full face and it features textures from Frost to Matte to Satin for creating a variety of looks. Features special-edition eL Seed calligraphic packaging.
Shade Description
Shroom: Soft beige with shimmer (Satin)
Petit Lion: Peachy beige (Matte)
Honey Lust: Bronzedipped peach (Lustre)
Ksar: Peach beige with pink sparkles (Lustre)
Chott: Platinum Metal (VLXP or Frost)
Finjan: Intense warm rosy brown (Matte)
Teboulbou: Pink/ brown plum (VLXP)
Texture: Peachybrown with shimmer (Velvet)
Gabriella: Intense bright cool pink (Matte Powder Blush)
Les Portes Bleus: Bright vivid blue
Carbon: Black (Matte)
Handwritten: Dirty warm brown (Matte)
Carnal Charm: Intense orange coral (Matte)
Vidigal: Cool intense pink (Matte Powder Blush)
Matmata: Indigo blue (Matte)
Key Claims and Benefits
Use wet or dry
Dermatologist tested
Ophthalmologist tested
Safe for contact lens wearers
Non-acnegenic
Usage
Apply to eyes and face using fingers, brush or sponge-tip applicator.
Ingredients

Learn More
Shop now and pay later with 4 payments of $30.00
Temp Out of Stock
Temp Out of Stock
Sorry, this item is inactive.