129SES/ 168SES Dual-Ended Brush / Magnificent Moon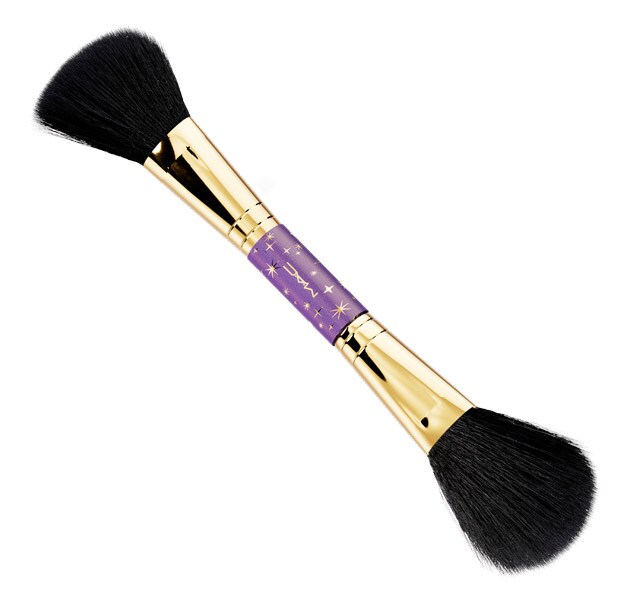 129SES/ 168SES Dual-Ended Brush / Magnificent Moon
A dual-ended face brush featuring a blush brush and angled contouring brush in a limited-edition, astral-inspired design.
Sorry, this item is inactive.
When will it arrive?
Provide your AU shipping post code to get an estimated arrival date for in-stock items.
You gift it, they can easily swap
the shade or the product for
a similarly priced item.
SEND A GIFT
Full Description
Create out-of-this-world looks with this dual-ended face brush in a limited-edition, astral-inspired design. Use the full, rounded shape of the 129SES Brush to broadly apply all cheek or face powders by either sweeping, pressing, patting or buffing the product onto skin for sheer-to-medium coverage that's smooth and well-blended. Flip the brush and use the large, angle-shaped 168SES Brush to expertly apply any form of blush, highlighter, bronzer or contour product to the desired area of the face. Its rounded and sloped edge with soft and firmly bundled fibres are perfect for hugging the shapely contours of the face, resulting in a smooth and polished finish with medium colour coverage. M·A·C professional brushes are hand-sculpted and assembled using the finest quality materials. Our 100%-synthetic brushes incorporate the latest innovations in fibre technology for superior performance and improved longevity.
Ingredients
Product Ratings
Reviews
Are In